• Old School WWF Legend Celebrates His Birthday
Old School WWF Legend "Wild Samoan" Afa (Real name: Arthur Anoai Sr.) celebrates his 77th birthday today.
Afa used to be one half of the famous 70s & 80s WWF Tag Team 'The Wild Samoans' and together with his Tag Team partner Sika, they won the WWF Tag Team Championship on 2 occasions.
He returned to the World Wrestling Federation in 1992 as the manager of The Headshrinkers, but when the team disbanded in 1995, Afa retired as a TV character and became the head coach of his very own Pro Wrestling school, the Wild Samoan Training Facility.
In 2007, both Afa & Sika were inducted into the WWE Hall of Fame by their respective sons, former WWF/E wrestlers Samu & Rosey.
HAPPY BIRTHDAY AFA!
• Enzo Amore Says WWE Started Rumors About His Return
There was a rumor a few months back that Enzo Amore & Big Cass are going to return to WWE and be a part of NXT as NXT is going to war with AEW Dynamite.
However, Triple H quickly turned down the rumor and accused Enzo of spreading false rumors.
During a recent interview with The Hannibal TV, Enzo claimed that those rumors were "definitely" started by WWE. Below is what he said:
"That report definitely came from them. I didn't start any rumors. Let's just be clear about that. I do have confirmation that it was not obviously me, it was somebody in their organization. My phone has been ringing. I'm not saying it's WWE. I'm not saying it's the other organizations. I'm just saying, I'm a free agent in the pro wrestling world."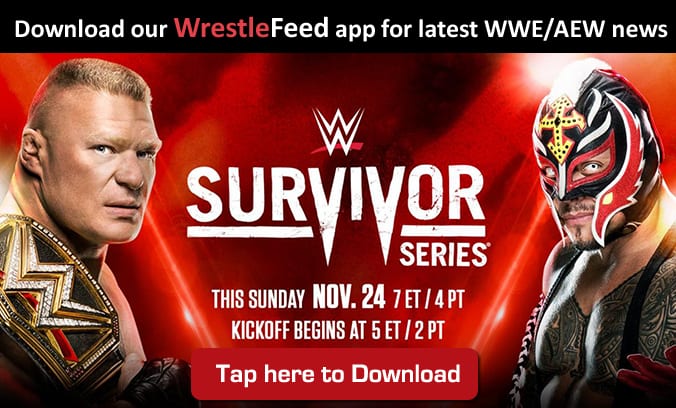 • Viewership For WWE Backstage With CM Punk Revealed
This week's episode of WWE Backstage on FS1 at 11 PM EST, which was the first edition of the show with an advertised appearance from CM Punk, drew 180,000 viewers.
This is up from previous week's 100,000 viewers.
Also Read: CM Punk Says "Big Dog" Segment On SmackDown Was Garbage, Blue Universal Title Looks Stupid