Basically we listed 11 forgotten Royal Rumble match entrants here, as one of the rankings on our list is a Tag Team.
Depending on when you started watching the World Wrestling Federation and their annual Royal Rumble PPVs, you might or might not remember some of these oddball Royal Rumble Match Entrants.
10. Pierroth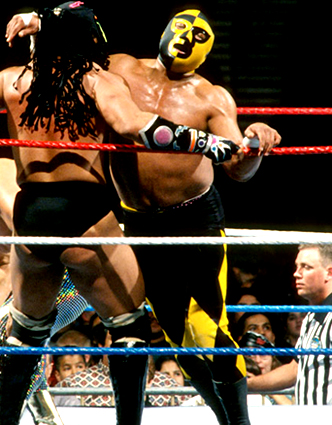 Mexican Wrestler Pierroth (real name Norberto Salgado Salcedo, born March 10, 1958) was a participant in the 1997 Royal Rumble Match.
Pierroth entered #9 and got eliminated after 10:32 minutes by fellow mexican wrestler Mil Máscaras.
9. The Headhunters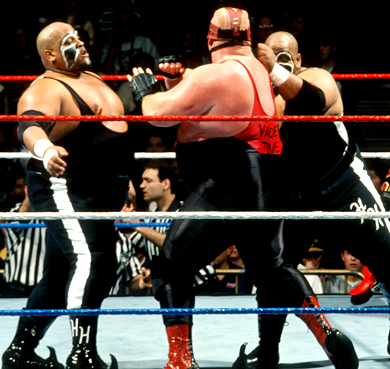 The Headhunters (twin brothers Manuel and Victor Santiago, born August 11, 1968) participated in the 1996 Royal Rumble Match as Squat Teamer 1 and Squat Teamer 2.
Squat Teamer 1 entered #15 and got eliminated after 01:11 minutes by Vader, while Squat Teamer 2 entered #16 and got eliminated after 00:24 minutes by Yokozuna.
8. The Great Kabuki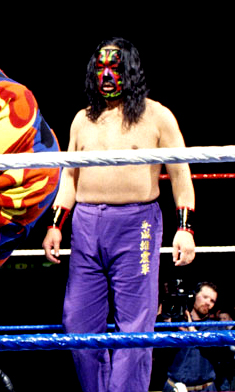 Japanese Wrestler The Great Kabuki (born September 8, 1948) was a participant in the 1994 Royal Rumble Match.
Kabuki entered #22 and got eliminated after 02:46 minutes by Lex Luger.