• OLD SCHOOL VIDEO HISTORY (December 25, 1993) – WCW Worldwide
On this day in 1993, Ted Turner's World Championship Wrestling aired an episode of their weekly TV show 'WCW Worldwide'.
This episode was pre-taped from the Disney MGM Studios in Orlando, Florida and featured matches, interviews & storyline segments on the road to the 'WCW Starrcade 1993' PPV.
The card of the show can be found here:
– Ravishing Rick Rude vs. Frankie Lancaster
– Interview Colossal Kongs & Harley Race
– Interview Nasty Boys & Missy Hyatt + Sting on video wall
– Ron Simmons vs. Brad Armstrong
– Starrcade Control Center
– Paul Orndorff & Paul Roma vs. Kendall Windham & Leroy Howard
– Interview Paul Orndorff & Paul Roma
– Interview Dustin Rhodes + Stunning Steve Austin & Col. Rob Parker on video wall
– Sting vs. Bill Tyree
– Interview Lord Steven Regal & Sir William
– Ric Flair vs. King Kong
– Interview Ric Flair & Fifi
• 2 WWE Stars Could Be Leaving For NJPW Soon
According to The Dirty Sheets, RAW Superstar Dolph Ziggler and SmackDown Superstar Shinsuke Nakamura could be leaving WWE soon.
Nakamura's contract with WWE is set to expire in March 2019 and there have been no talks yet of signing a new deal. With Nakamura dropping the United States Championship to Rusev at last week's SmackDown taping (which will air tonight), talks of negotiating a new deal with Nakamura aren't expected.
Nakamura will likely return to New Japan Pro Wrestling once his contract with WWE expires, as Nakamura has had positive talks with NJPW about a return.
Ziggler, who has been signing short-term extensions with WWE since late 2016, is finally planning to leave the WWE now.
Ziggler's departure from WWE could happen as soon as next week's episode of RAW, where he's scheduled to face Drew McIntyre in a Steel Cage match (which he's scheduled to lose).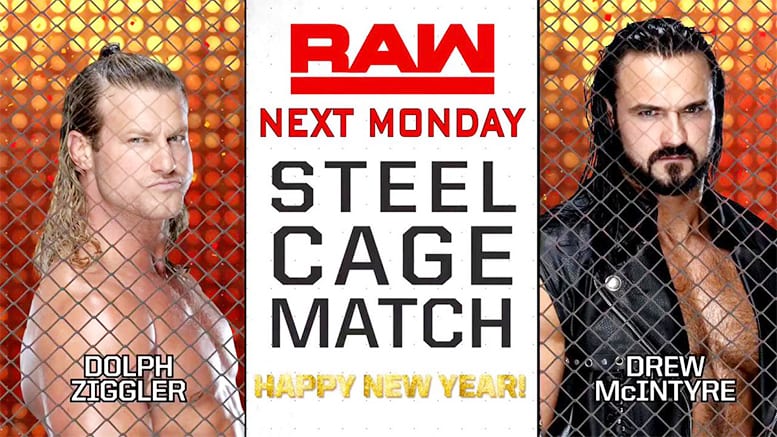 If this Steel Cage match doesn't end up being Ziggler's final WWE appearance, then expect an angle to be done in the future where McIntyre takes out Ziggler and he's written off WWE programming.
If Ziggler ends up staying with WWE beyond January 22, then he'll be working on a handshake agreement with Vince McMahon.
Ziggler plans to focus on his Comedy career after leaving WWE and he also plans to go to New Japan Pro Wrestling.
Nakamura introduced Ziggler to NJPW officials in 2017, but he ended up staying with WWE.
However, with Nakamura most probably returning to NJPW, Ziggler might finally end up going to NJPW with him, which will also make his transition from USA to Japan much easier.
We'll keep you updated regarding this.
WATCH: Girl Plays With Paige's B00bs: