"Chapter 3: End of an Era" of Undertaker: The Last Ride docuseries is now live on the WWE Network.
You can read the highlights from this episode below:
– After his WrestleMania 34 match against John Cena, Undertaker felt a little empty personally (but professionally it was fine), as he trained for a 20-30 minute match (but was only allotted about 3 minutes for the match, as the build-up to that match at the event itself took up a lot of time) and was able to train pain-free in his hips after a few years.
– Backstage after the WrestleMania 34 match, Undertaker's daughter, Kaia, said she can't believe that daddy won the match.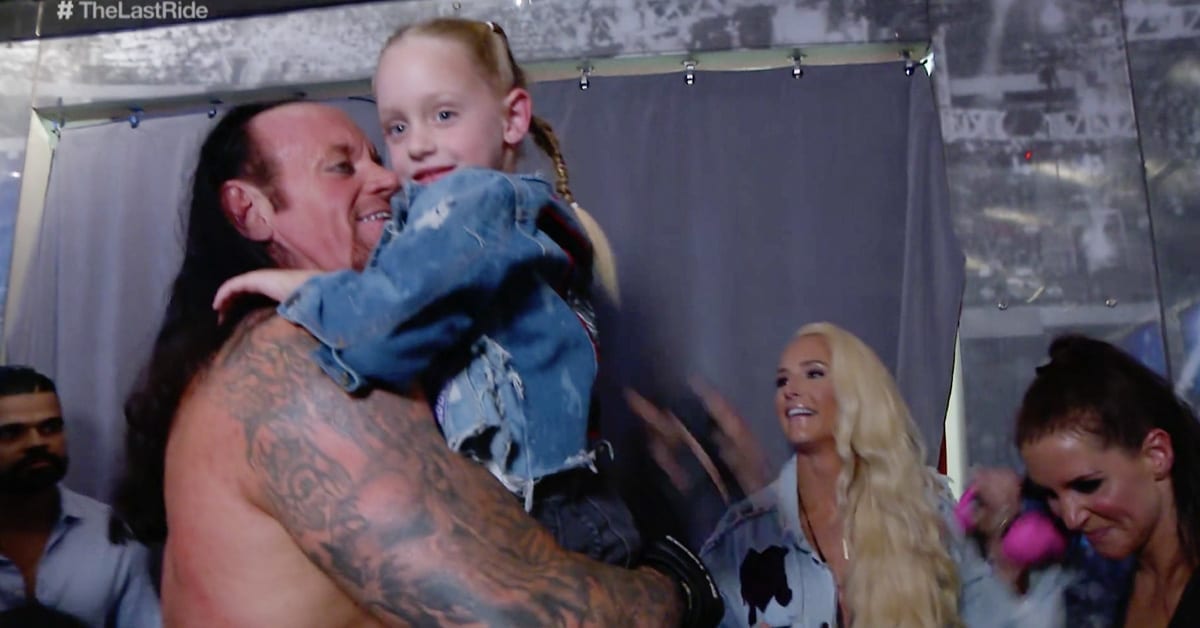 – Taker said that his daughter fell asleep during most of the matches that he won, and stayed awake for the ones that he lost, so she was surprised.
– Taker then joked that it felt great to crush her hero, John Cena, and let her know that her daddy was 'the man'.
– After WrestleMania 34, Taker felt that he could pull off a few more matches, as he felt really good physically.
– Taker said that he can't take a match for granted at this point. He noted that the reaction he gets keeps an old man young.
– Taker possibly had his final Madison Square Garden match on July 7, 2018, where he teamed up with Roman Reigns and Braun Strowman to defeat Kevin Owens, Elias, and Baron Corbin in a 6 man tag team match.
– Vince McMahon offered Taker a match against Triple H in Australia at WWE Super ShowDown 2018, after he had a good match at MSG.
– Triple H took advice from Taker regarding his relationship with Stephanie McMahon. Taker told him to screw what others think, as he knows what he brings to the table.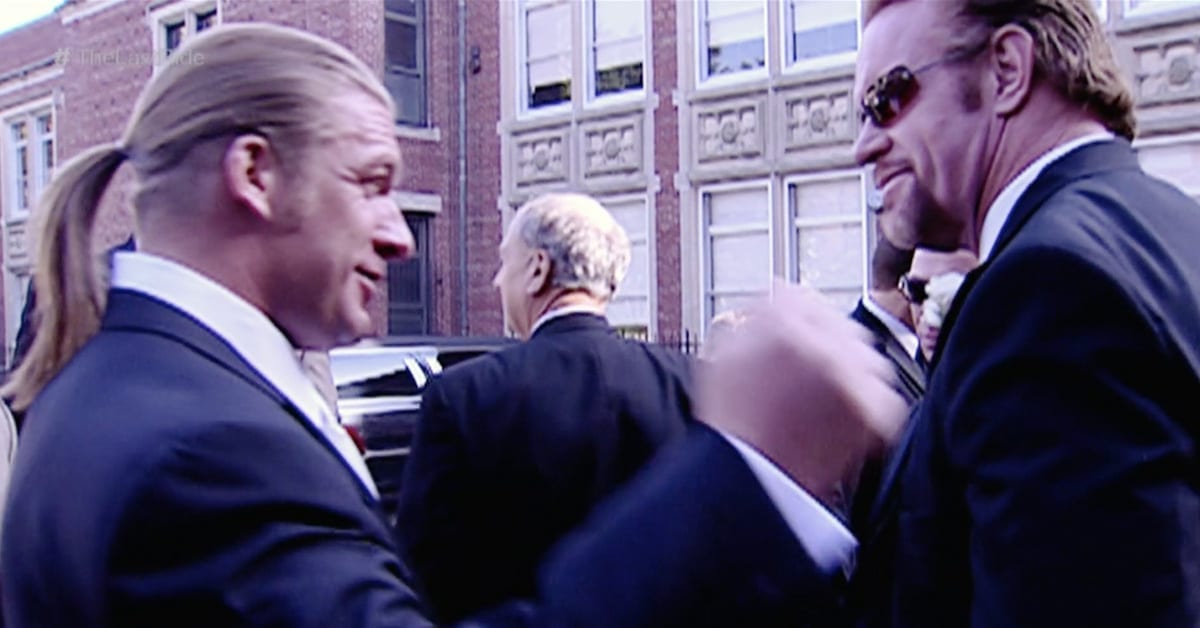 – 4 Matches Undertaker is most proud of are the 2 with Shawn Michaels and 2 with Triple H from WrestleMania 25 to 28.
*Go to the NEXT page to continue reading this article