WWE pulled a swerve last week on RAW and crowned new RAW Tag Team Champions. When everyone waited for a bout between AJ Styles and Braun Strowman for the United States Championship, WWE did the unexpected.
Luke Gallows and Karl Anderson cost The Monster Among Men the United States title match when he was closing in on victory against The Phenomenal One. They even planned to beat him down post match, but WWE Universal Champion Seth Rollins made the save for Strowman, thus returning the favour Strowman did to him a week before that.
Rollins' interruption led to him teaming up with Strowman to take on The Good Brothers for the RAW Tag Team Championship in the main event. Surprisingly, the unlikely duo won the Tag titles. However, there's a huge possibility that the team of Rollins and Strowman won't last long.
In this article, let's take a look at 4 reasons why Braun Strowman should turn on Seth Rollins.
4. RAW needs a top heel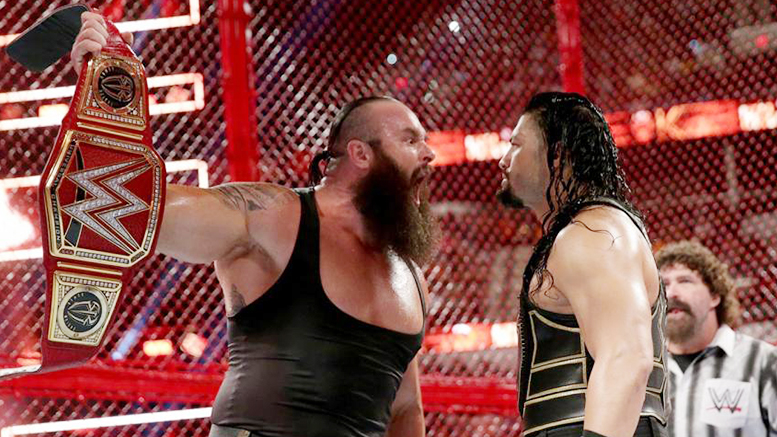 WWE has been lacking a top heel on the RAW roster for a while now. Brock Lesnar is the best heel they have, but unfortunately, he isn't around the whole year. Most of the heels they have, like AJ Styles, are currently working in the mid-card. Drew McIntyre had a lot of potential to be the next monster heel on RAW, but WWE ruined his momentum by putting him in pointless feuds over the past couple of months.
Braun Strowman has always rocked his character as a heel. Besides, he started off his career as a heel, and became very successful as one when he feuded with Roman Reigns. Strowman has the size and look of a heel. He can easily pull off the bad guy.
Strowman, due in part to up-and-down booking, has struggled to catch fire as a babyface. Turning on a popular wrestler like Seth Rollins will help him to regain his lost direction in the WWE.
*Go to the NEXT page to continue reading this article