When people watch WrestleMania, they wanna see moments that will be remembered for years to come.
Below are 5 things that could blow the roof off at WrestleMania 34 this Sunday night:
5. Goldberg Spearing The S#!t Out Of Someone
The last time WWE Hall of Famer Goldberg competed in a ring was at last year's WrestleMania, where he lost the Universal Championship to Brock Lesnar. This was Goldberg's only "clean" loss of his career.
We haven't seen Goldberg get physical in the WWE ring since then. While Goldberg isn't scheduled for a match this Sunday night, can't we see Goldberg in a short in-ring segment? After all, WrestleMania is 7 hours long!
Wouldn't it be awesome to see Goldberg make his epic entrance again and laying someone out with a Spear & the Jackhammer!? Yes, it would be.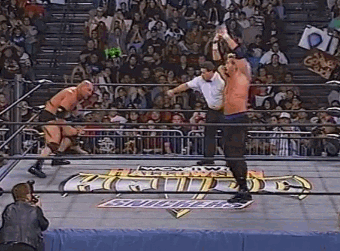 4. Bobby Lashley Laying Out Brock Lesnar
As we have noted multiple times before, Bobby Lashley's WWE return is imminent. While he'll most likely return on Raw after WrestleMania 34, WWE could add a little more to their already stacked WrestleMania event by booking the return of Lashley after the Brock Lesnar – Roman Reigns match.
A Lashley-Lesnar confrontation was planned for Raw after WrestleMania 34, but was nixed with Lesnar's contract ending Sunday night and Lesnar not re-signing. Lashley would've layed out Lesnar and this would've been used to write Lesnar off WWE TV.
But hey, Lesnar will still be under WWE contract till Sunday night. So why not book that angle after the main event where Lesnar drops the Universal Title to Reigns? It would certainly result in a huge crowd response.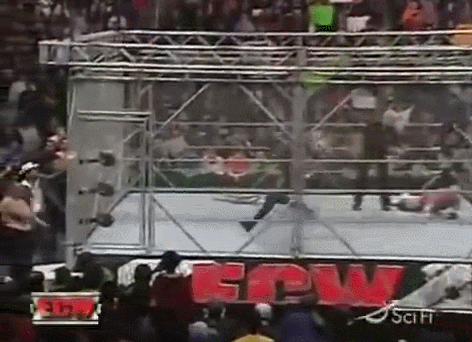 3. Return of The Immortal One
"The Immortal" Hulk Hogan is the biggest name in Professional Wrestling history. He was released from WWE in the summer of 2015 because of his controversy with Gawker Media.
Hogan battled Gawker in the court, won that battle and put them out of business. Hogan has apologized multiple times for whatever happened since then.
Not only will Hulk Hogan returning at WrestleMania 34 be shocking, but it would also result in a big time pop as Hulkamania is still running wild, BROTHER!
Hogan's last WWE PPV appearance was 3 years ago at WrestleMania 31.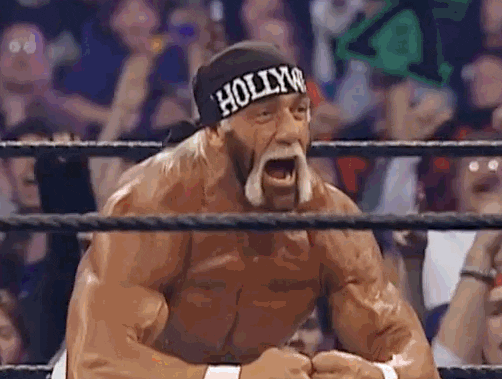 2. Another Death-Defying Stunt From Shane McMahon
Shane McMahon is known for his death-defying stunts. Since his return to WWE in 2016, he has performed a death-defying stunt two times – doing an elbow drop from the top of the Hell in a Cell!!!
But this time, he isn't involved in a Hell in a Cell match. But hey, it's SHANE O'MAC! He can find a way to somehow perform a death-defying stunt in a normal match as well if he's told to!
Shane McMahon's jump off the Hell in a Cell at WrestleMania 32 was the highlight of that show. So another leap of faith from Shane would definitely get a big pop.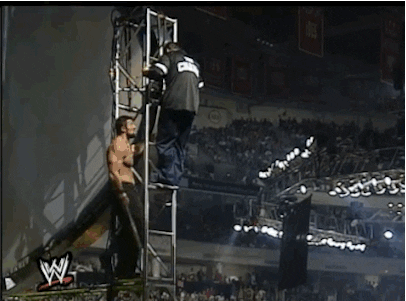 1. The Return Of The American Badass
The Undertaker vs. John Cena will take place at WrestleMania 34. However, WWE is promoting this match in a unique way. You can check it out below: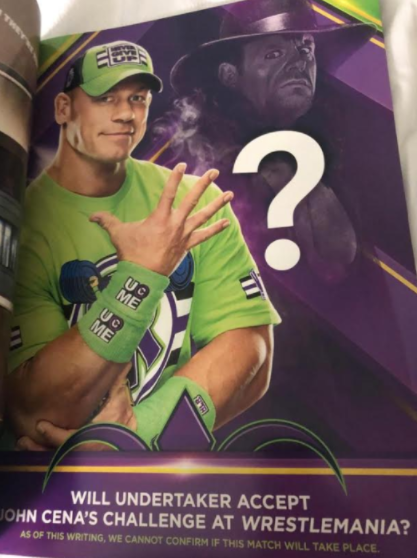 The poster reads:
"Will Undertaker accept John Cena's challenge at WrestleMania?
As of this writing, we cannot confirm if this match will take place."
While The Undertaker returning for this match will obviously get a huge reaction, but it would completely blow the roof off the place if The Undertaker returns under his old Attitude Era gimmick – The American Badass!
Kid Rock will be there at WrestleMania 34 as a WWE Hall of Famer…So, are you thinking what we are thinking?
Yeah…