We are one month away from the 25th anniversary episode of Monday Night Raw, which takes place on January 22, 2018.
Let us take a look at 5 things that should happen on this historic episode of Raw:
5. Vince McMahon Announcing The First Hall of Fame Inductee For 2018
Similar to how the 1,000th episode of Raw began back in 2012, it would be only fitting if Vince McMahon kicks off this historic episode of Raw as well. Instead of announcing it on Social Media, wouldn't it be great if Vince himself announced the first inductee of the WWE Hall of Fame Class of 2018 LIVE on Raw!?
4. Legends Panel Discussing The Royal Rumble Match
The 25th anniversary episode of Raw will also be the go-home episode of Raw for the Royal Rumble 2018 PPV, which will be headlined by the 30 man Royal Rumble match. Similar to how WWE did in 2015, WWE should do another Legends Panel discussing the Royal Rumble match and who might win the match.
The legends that are currently advertised for the 25th anniversary of Raw are – The Undertaker, Shawn Michaels and Kevin Nash.
3. A Face-Off Between The Undertaker & Roman Reigns
When the WWE announced that The Undertaker is going to return on the 25th anniversary episode of Raw, they kind of teased a confrontation between him and the man who defeated him in the main event of WrestleMania 33, Roman Reigns, by putting them side by side on the promotional photo.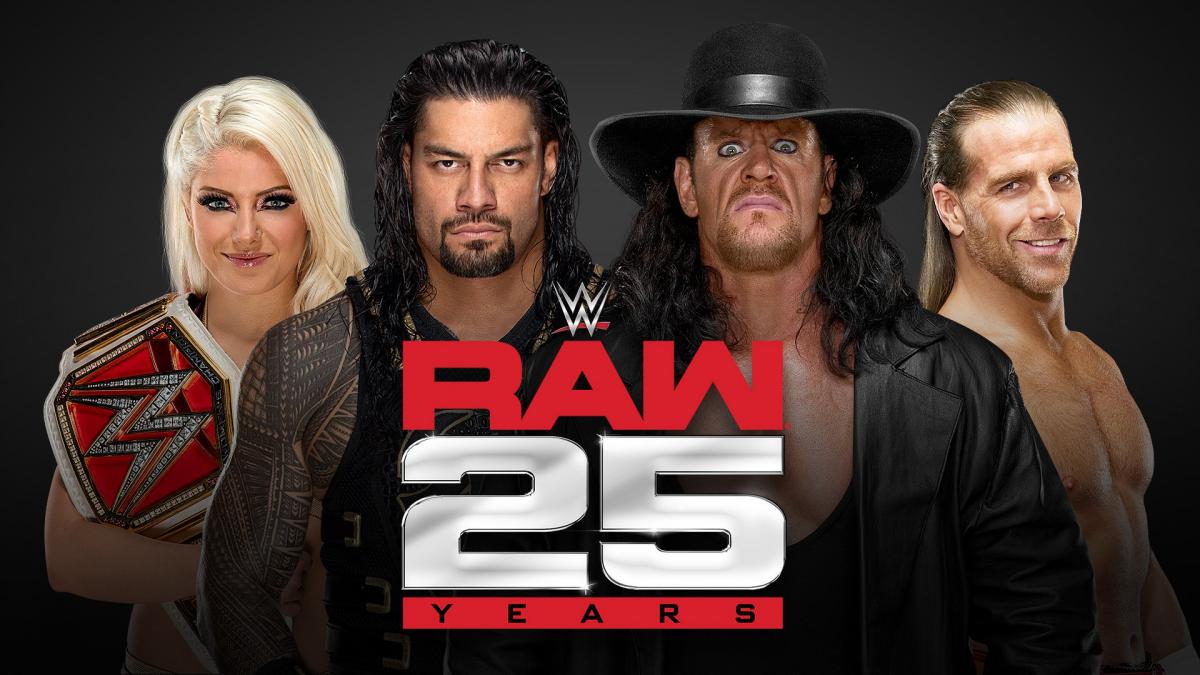 It would only be fitting if these two had a face-off and it will be interesting to see what "The Deadman" has to say regarding Reigns' claim of him retiring The Undertaker.
2. Battle Royal With Past Superstars
Episodes like this upcoming 25th anniversary of Raw are about re-visiting history. What better way to do it than by booking a Battle Royal with the past Superstars?
WWE did this Battle Royal on the 15th anniversary episode of Raw, and you can watch it below:
1. Hulk Hogan's Return
Wrestling wouldn't be what it is today if it wasn't for Hulk Hogan. It's time to forget whatever happened in the past and now it's time to bring back the biggest name in the history of Professional Wrestling, "The Immortal" Hulk Hogan.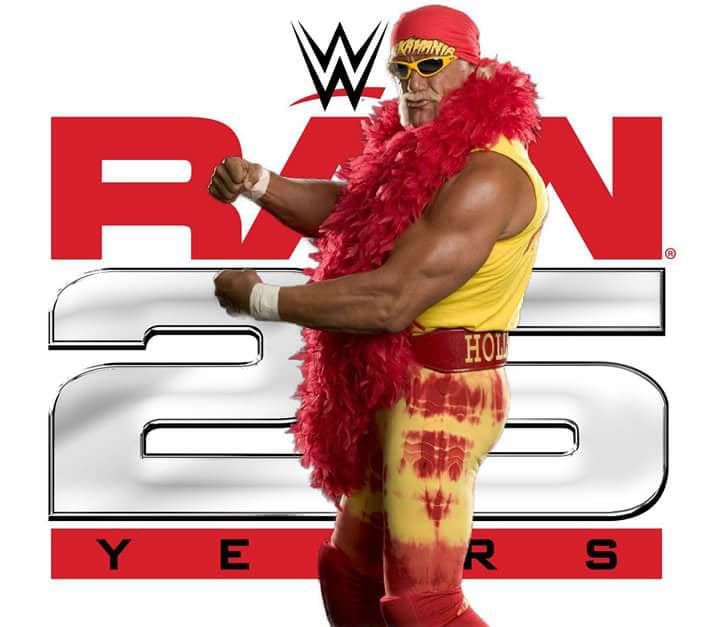 The 25th anniversary of Raw would be the perfect time for this mega return!