Let us take a look at the top 8 stories of the hour from the world of Professional Wrestling:
8. Austin Aries Makes WWE NXT Debut
Former TNA World Heavyweight Champion Austin Aries made his WWE NXT debut at the latest NXT TV tapings for February-March 2016. William Regal announced Austin Aries as the latest NXT signee.
Aries came out to a big pop and was attacked by Baron Corbin, who laid him out with the 'End of Days'. Below is a pic from the tapings: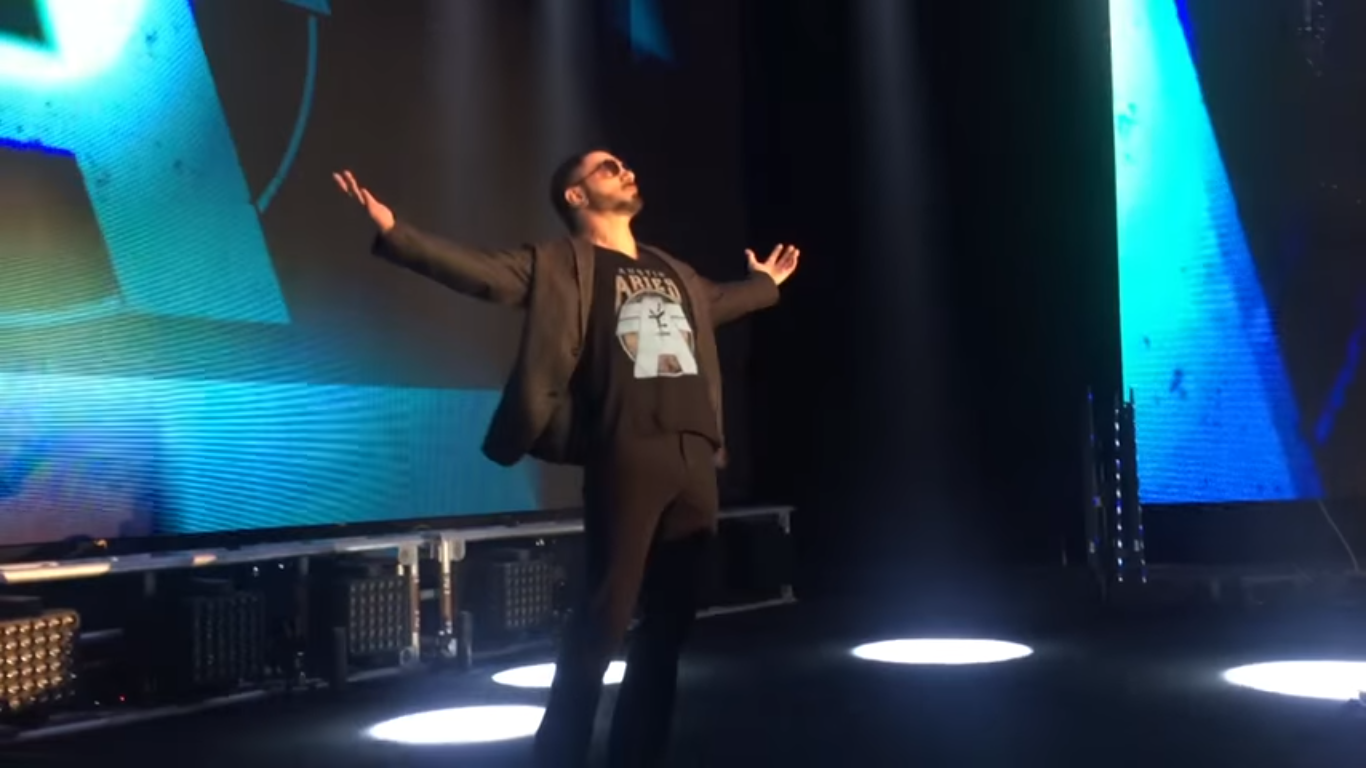 Below is the video of his arrival:
7. Tyler Breeze's Backstage Heat In WWE & Reason For It
Reports suggest that Vince McMahon has given up on former NXT Superstar Tyler Breeze. There were big plans for his gimmick when he was called to the main roster, but some things led to his push being cancelled and him becoming just another lower mid-card talent.
One of the reasons for his push being nixed is that he left one of the WWE TV tapings before the official end time and the WWE management thought this was very disrespectful, given the fact that he's a newcomer.