• ON THIS DAY IN WWF HISTORY (July 1, 1995) – WWF Superstars
On this day in 1995, the World Wrestling Federation aired an episode of their weekly TV show 'WWF Superstars'.
This episode was pre-taped at the Stabler Arena in Bethlehem, Pennsylvania and featured matches & storyline segments on the road to the 'WWF In Your House 2: The Lumberjacks' PPV.
Here's the match-card:
– The 1-2-3 Kid vs. Ken Reaper
– Lex Luger & Davey Boy Smith vs. Billy Mack & Lloyd Lanui
– Waylon Mercy vs. Bill Weaver
– Adam Bomb vs. Henry Godwinn
• Old School WWF Jobber Of The Day: Josh Stroud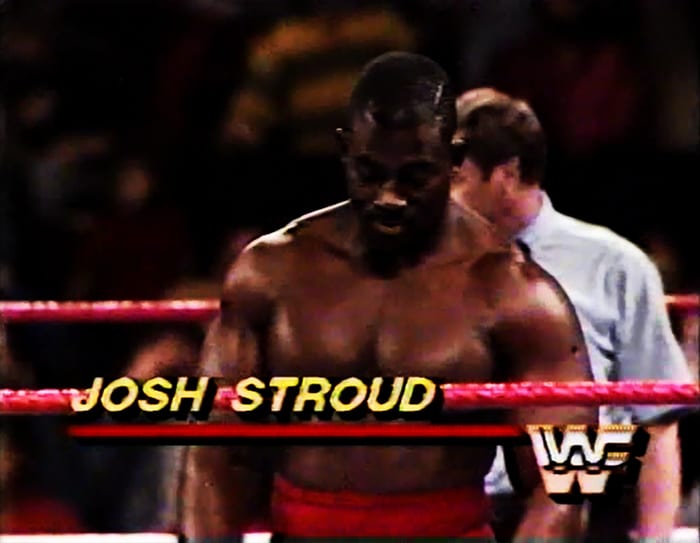 • Austin Aries Shoots On People Who Tell Others To Wear Masks To Prevent COVID-19 Spread
Former WWE wrestler Austin Aries isn't happy with people telling others to wear masks. He thinks everyone has the right to make their decisions.
He went on to rant about it on Twitter and posted the following:
"I didn't write this, but I literally had this debate last night.
If I'm forced to take responsibility for your health by wearing a mask, do I also get to snatch all the sh*t out your grocery cart making you sick and putting you at risk? You know, just for 'the greater good'…
I see a whole lot of this: 'People who don't wear masks are selfish and putting everyone else in danger.'
Just no. Stop.
Do you know what's selfish? Passing off responsibility for YOUR health to everyone else around you. It doesn't work that way.
YOUR health is YOUR responsibility. MY health is MINE.
Trust me, you don't want ME in charge of your health because I'll swoop in and toss out all your Junk food, processed crap, alcohol, & cigs, fill your fridge with fruits and veggies, force you to drink water, take quality supplements, exercise daily, and get plenty of sleep.
Oh, what's that? You don't want to be told what to eat, drink take, do, etc? Well, Karen, if the way you're living promotes poor health and a depleted immune system that isn't functioning at its best, then you don't get to make a single health decision for me.
My freedoms don't end where your fear begins. We are all adults that make our own decisions regarding the level of risk we are willing to take in everyday life. As of now, we're a free country, although that seems to be changing.
If YOU want to wear a mask, bleach everything around you, wear gloves, and never touch anyone or anything…that's up to you. I do not and cannot accept that life."
I didn't write this, but I literally had this debate last night.
.
If I'm forced to take responsibility for your health by wearing a mask, do I also get to snatch all the shit out your grocery cart making you sick and putting you at risk? You know, just for "the greater good"… pic.twitter.com/P8SgJt18dE

— Austin Healy Aries (@AustinAries) July 1, 2020
WATCH: New Footage Of Former WWE Diva Emma's Hot Buns (Part 1):