• OLD SCHOOL VIDEO HISTORY (February 26, 1996) – WCW PRIME
On this day in 1996, Ted Turner's World Championship Wrestling aired an episode of their weekly TV show 'WCW Prime'.
This episode featured pre-taped matches & segments, building storylines on the road to the upcoming 'WCW Uncensored 1996' PPV.
The show was hosted by Dusty Rhodes & Chris Cruise.
You can find the card below:
1. Bunkhouse Buck & Dick Slater vs. Bobby Walker & Bart Sawyer
2. Ice Train vs. Manny Fernandez
3. SuperBrawl VI recap
4. Uncensored Control Center
5. Johnny B. Badd vs. Disco Inferno
6. Cobra vs. Lt. James Earl
7. WCW Motorsports
8. Uncensored Control Center
9. Prime Cut "Moo Match" of the Week: Nasty Boys vs. Lex Luger & Sting
• Backstage Heat On Paige For Her New Non-PG Tattoo
Former WWE Divas Champion & current Raw Superstar Paige recently got a new tattoo. You can check it out below: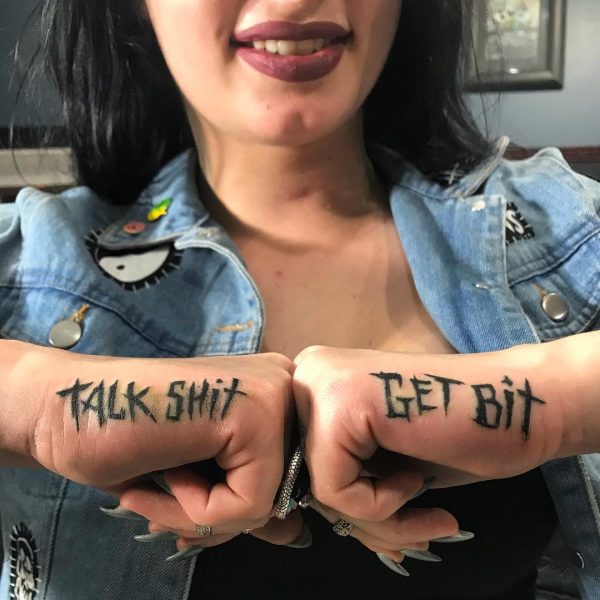 According to the Dirty Sheets, Paige was confronted by Mark Corona regarding her new tattoo and labelled her "moronic" for this. Corona was not happy with this because he reportedly went out of his way to help Paige since her return last year and her career-ending injury.
Corona has been pitching various ideas to WWE officials regarding what Paige can do in the company after her in-ring career is over, which includes getting Paige re-signed for the next season of Total Divas.