• OLD SCHOOL HISTORY (March 21, 1993) – WWF All American Wrestling
On this day in 1993, the World Wrestling Federation aired an episode of their weekly TV show 'WWF All American Wrestling'.
It featured pre-taped matches, interviews & storyline segments on the road to the 'WWF WrestleMania IX' PPV.
The card can be found right here:
– Gene Okerlund & Bobby Heenan in New York City
– All American Exclusive: Owen Hart vs. Skinner (Fayetteville, NC 3/7/93)
– WrestleMania IX promo
– Headshrinkers vs. Jesse Storm & Mark Ming (Challenge 3/21/93)
– Comments Yokozuna & Mr. Fuji
– Comments Mega-Maniacs & Jimmy Hart
– Crush promo
– Randy Savage & Rev. Jesse Jackson Headlock on Hunger promo
– All American Exclusive: Tatanka vs. Blake Beverly (Fayetteville, NC 3/7/93)
– Raymond Rougeau interviews Lex Luger (Superstars 3/21/93)
– Giant Gonzalez & Harvey Wippleman promo
• Becky Lynch & Seth Rollins Could Be WWE's Newest Real-Life Couple (Photos)
As we noted last month, Men's Royal Rumble 2019 winner Seth Rollins broke up with his girlfriend and Women's Royal Rumble 2019 winner Becky Lynch broke up with her boyfriend.
Rollins' ex-girlfriend, Sarah Alesandrelli, tweeted the following regarding the break-up:
We have ended our journey together @WWERollins & I. We have nothing but mutual respect & love for one another. More than anything what we have taken from one another will guide us on our journey in life. Here's to living life & happiness. All the best my dear ? #VibrateHigh

— Sarah♕ (@TheBellaSarah) February 17, 2019
During a recent interview with Fightful, UFC fighter Luke Sanders revealed that his relationship with Becky Lynch coming to an end was because of him getting the custody of his daughter and Becky's WWE schedule.
Below is what Luke said:
"Everything was cool when we separated and it was mostly family stuff you know…with her and my daughter and me taking her on full-time at the end of the year after the last fight and you know being a father for her and a mom role all at once.
So that took a lot of energy. She travels a lot and does a lot of extracurricular activities and putting that energy in with her and really putting all of my energy into that and my opportunity to do that. I want her to know that I got her, forever and ever."
With that being said, Rollins (f.k.a "The Man" in WWE) and Lynch (currently known as "The Man" in WWE) could be WWE's newest real-life couple.
Seth & Becky have been spotted together at intimate settings and you can check out some photos below:
Everyone out there wondering if Seth and Becky are dating while I'm over here wondering what she's reading on her phone ??? pic.twitter.com/qod2LPYP2m

— The Mad Hatter ☕?? (@FiendOrFriend) March 16, 2019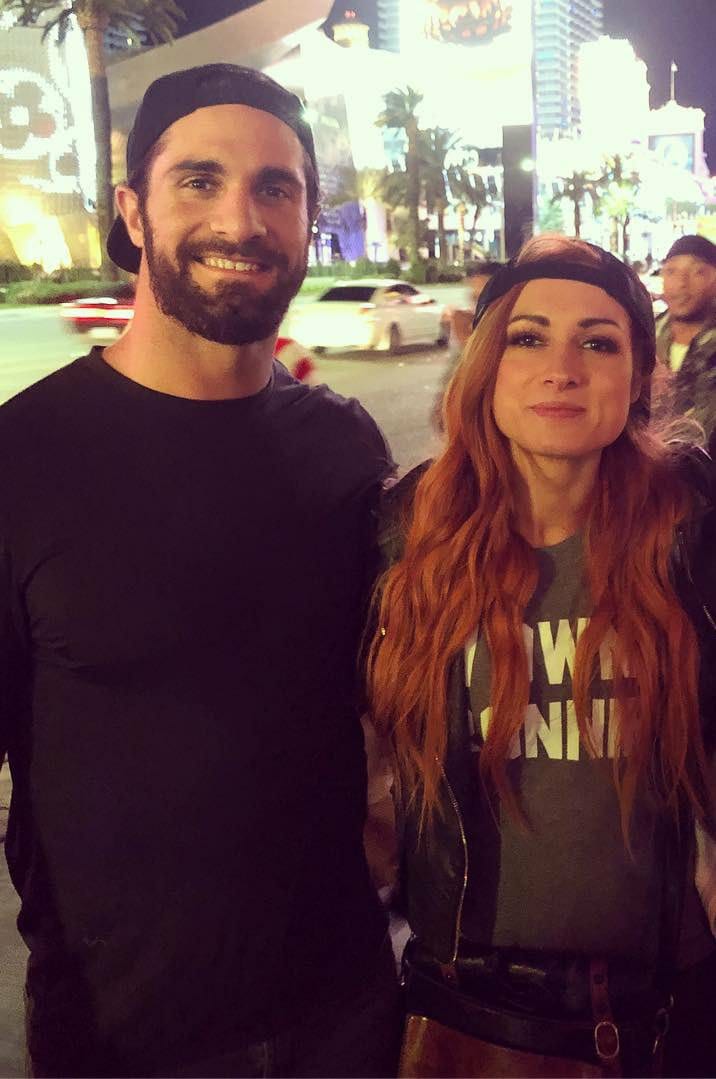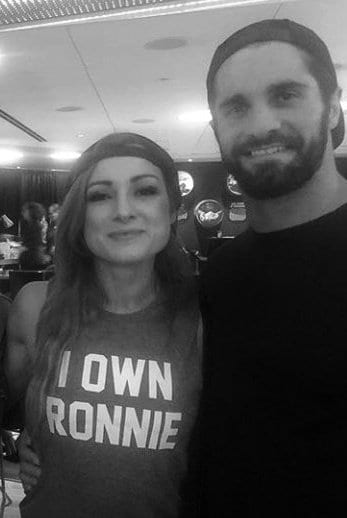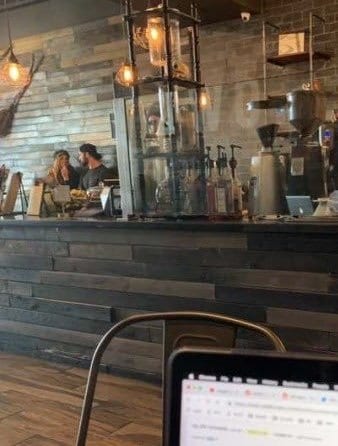 Rollins even posted a photo of Becky on his Instagram story: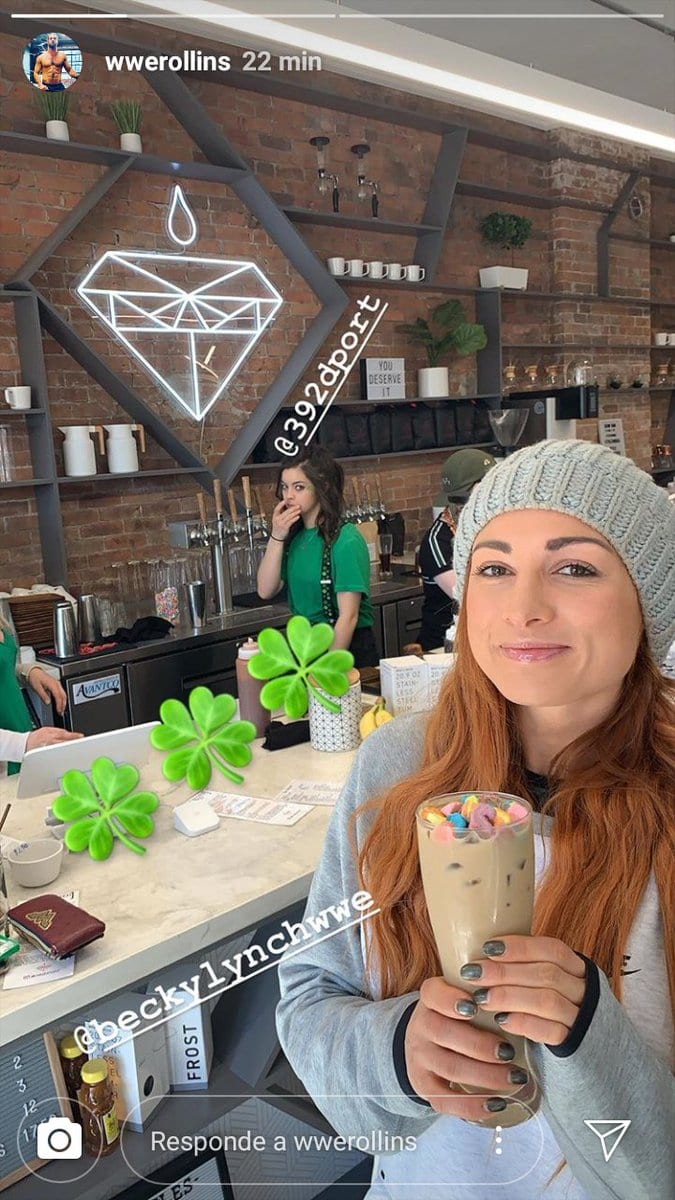 Rollins recently attended a Peoria, Illinois SmackDown Live Event which he wasn't scheduled to appear at, but Becky was scheduled. This Live Event was about a 100 miles away from Rollins' home.
While there's no official word on these two top WWE stars dating, all signs do point that they're a couple now.
We'll keep you updated regarding this.
Also Read: 25 Current Real-Life WWE Couples Revealed