• Big Brock Lesnar Match Discussed For This Summer
During the Men's Royal Rumble 2023 match, Brock Lesnar and Gunther squared off, but they didn't do much, as Bobby Lashley soon entered and began brawling with Lesnar.
Lesnar vs. Gunther was originally planned for WrestleMania 39, but Vince McMahon told Triple H to book Lesnar vs. Omos.
According to WRKD Wrestling, WWE is discussing Lesnar vs. Gunther for this summer:
"While Gunther has publicly stated during interviews that he'd like a match with Brock Lesnar, the idea has been floated backstage to potentially have them face off sometime this summer."
During an interview on the Cheap Heat podcast, Gunther had the following to say about facing Lesnar:
"I think that moment that we had in the Rumble was because that was all I needed out of it. It was basically like a real-life confirmation that the audience is up for that. They want to see it.
When I watched him when he started with WWE, he was always the most impressive guy to me, an absolute beast. Then I saw his stuff in Japan, the UFC, and then he came back and has been on top since then.
One of the best wrestlers to ever do it in my mind. Just for that reason, I want to be able to prove myself against him."
Speaking of Lesnar, Cody Rhodes has challenged him to a match at Backlash next month.
WATCH: WWE Interviewer Cathy Kelley's Buns Exposed While Playing Golf:
• New Cathy Kelley Photo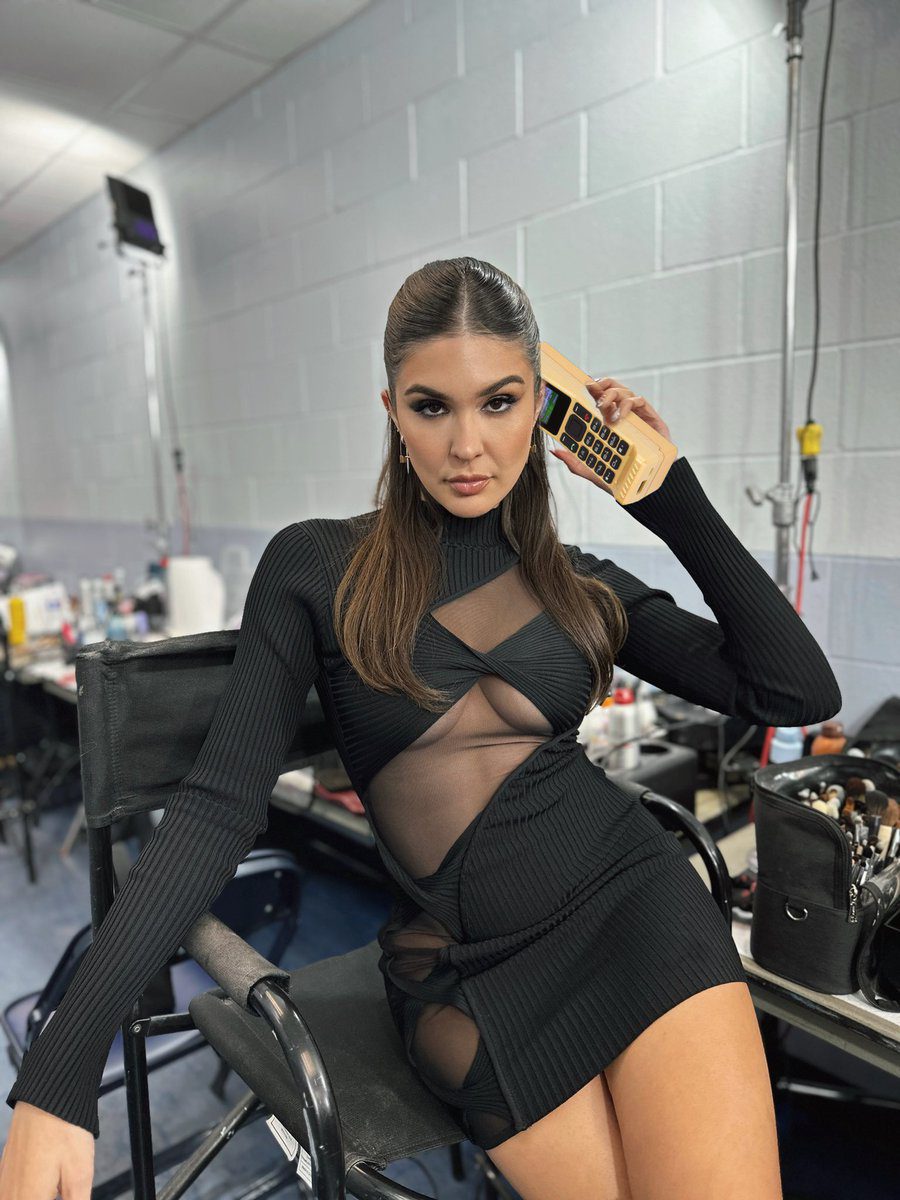 • On This Day In Pro Wrestling History (April 11, 1993) – WWF UK Rampage 1993
On this day in Pro Wrestling history on April 11, 1993, the World Wrestling Federation aired 'UK Rampage 1993' LIVE on Sky Sports from the Sheffield Arena in Sheffield, England.
This was the 4th and final "UK Rampage" event the WWF aired on British television between 1989 and 1993.
Here are the PPV results:
Fatu defeated Brian Knobbs
Doink The Clown defeated Kamala
Mr. Perfect defeated Samu
Bob Backlund defeated Damien Demento
Typhoon defeated The Brooklyn Brawler
WWF Intercontinental Championship: Crush defeated Shawn Michaels (c) by count-out
Lex Luger defeated Jim Duggan by DQ