• ON THIS DAY IN WRESTLING HISTORY (October 22, 1987) – WCCW TV
On this day in Pro Wrestling history on October 22, 1987, Fritz Von Erich's World Class Championship Wrestling aired an episode of their weekly TV Show.
The show featured pre-taped matches, interviews & storyline segments featuring several WCCW Superstars.
Here's the card:
1. Ted Arcidi vs Billy Burt
2. Mil Mascaras vs Al Madril (Texas Stadium)
3. Kevin Von Erich vs Frankie Lancaster
4. Kevin Von Erich/Al Madril contract signing for Cotton Bowl
5. The Iron Sheik vs Al Madril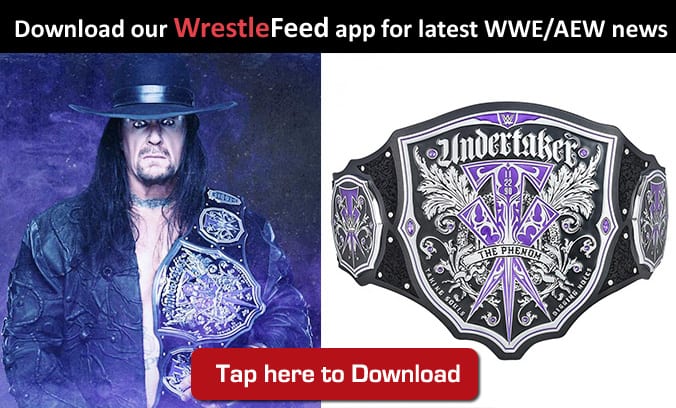 • Big Show Reacts To Fans Complaining About Cain Velasquez Getting A WWE Championship Match
During a recent interview with TMZ Sports, former WWF Champion The Big Show was asked about Cain Velasquez facing Brock Lesnar for the WWE Championship at WWE Crown Jewel 2019 PPV.
Below are the highlights:
On Cain vs. Brock:
"I'm glad I'm not the referee. I ain't gonna get in between them two. No, nuh-uh, no, no, no. I'm not about all that. It's going to be very interesting to see where they go."
On if Cain can beat Brock for the WWE Championship:
"No, I don't think so. It's a Title. A belt holds up your pants. It's a Championship or a Title.
I'm going to be real honest with you. I've been wrestling for 25 years, I have never seen a monster like Brock Lesnar on the warpath that he's been on the past few years. He's stronger, he's faster, he's seasoned, he's confident where he is, he's tough."
On fans complaining about Cain getting a shot at the WWE Championship in his very first WWE match:
"You're never going to make everyone happy. Some people say you're rushing too much, or you're taking too long. Everybody's going to have an opinion. My advice is to sit back, watch the show, and enjoy it, quit trying to direct it.
For Cain, he's got to feel his way around. My first match was against Hulk Hogan for the World Championship, so I can't really throw that 'rushing' rock in a glass house, you know what I mean?
If opportunity knocks, take it. You can't get mad at anyone who gets an opportunity and they take it."
WATCH: Mandy Rose's Hot New Photos From Maxim Shoot: