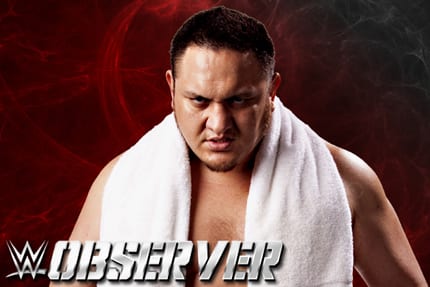 As noted before, WWE officials are very much interested in signing Samoa Joe to a WWE contract. Triple H has shown a lot of interest in Joe as of late. Joe is currently working some shows for ROH and other indy promotions.
According to latest reports, Joe informed ROH officials that he's going for an upcoming WWE tryout which is scheduled to take place after WrestleMania 31. WWE officials want to get an up-close look at him before they offer him a contract.
ROH officials knew this was coming, that's why they wasted no time and straight away pushed Joe to the main event due to his uncertian status after the confirmed dates.