• Old School WWF Veteran Would Have Celebrated His Birthday
Today would have been the 59th birthday of Old School WWF Tag Team Veteran Timothy Well (Real name: Timothy Smith).
Most Old School fans remember him from the WWF Tag Team 'Well Dunn', which was him and Steven Dunn.
They wrestled on WWF TV from 1993 till 1995, and both were entrants in the 1995 Royal Rumble match.
In various other territories, they were mostly known as 'The Southern Rockers' Rex King (Timothy Well) & Steve Doll (Steven Dunn).
HAPPY BIRTHDAY & † REST IN PEACE
September 8, 1961 – January 9, 2017
• Booker T Puts Over AEW Wrestler Big Time
On a recent edition of his Hall Of Fame podcast, two time WWE Hall Of Famer Booker T discussed AEW World Champion Jon Moxley's in-ring work.
Below is what he said:
"I got to give it to Mox. He's radical. He's different. He doesn't do a whole lot. That's what I've been trying to teach and talk about when I preach about this stuff and some guys get it and some guys don't.
When I look at Jon Moxley, he doesn't do anything, but he does everything pretty good. He's a different kind of guy.
In this business, when everyone is doing the exact same thing, to be able to find out how to do it a little bit different than everyone else is doing is an art. That's what guys like Jon Moxley brings to the table.
He's not a guy that's going to do a backflip off the top rope through the table outside the ring. It's not going to happen. But if you want to see a guy go out there and whip somebody's a$$ like Stone Cold Steve Austin, Moxley is your guy. That lets me know and lets the world know that making people feel a certain way is definitely still alive."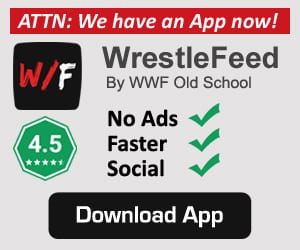 WATCH: WWF Diva Debra (Stone Cold Steve Austin's Ex-Wife) Stripped:
You can download our official WrestleFeed mobile app to check out more Wrestling news & Divas content. Tap here to download.