• ON THIS DAY IN WCW HISTORY (November 2, 1991) – WCW Power Hour
On this day in 1991, Ted Turner's World Championship Wrestling aired an episode of their weekly TV show 'WCW Power Hour'.
This episode featured pre-taped matches & storyline segments on the road to the 'WCW Starrcade 1991' PPV.
The card can be found below:
Johnny B. Badd vs. Joey Maggs (also reported as being Scott Sandlin)
Bill Kazmaier vs. Mike Thor
Dustin Rhodes vs. Mr. Hughes
P.N. News vs. John Faulkner
Video – Big Van Vader
Bambi vs. Leilani Kai
Van Hammer vs. Paul Lee
Cactus Jack & Abdullah the Butcher vs. Jobbers
TV Title Match: Steve Austin vs. Brian Pillman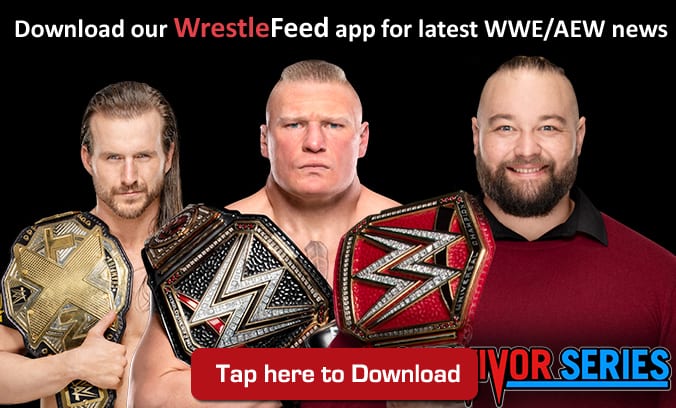 • BREAKING NEWS: Major Heat Between Vince McMahon & Crown Prince Of Saudi Arabia
According to former WWE Spanish commentator Hugo Savinovich, who has a lot of connections in WWE and Saudi Arabia, there's major heat between Vince McMahon and the Crown Prince of Saudi Arabia.
While WWE said that WWE Superstars couldn't appear on SmackDown due to a mechanical problem in the plane in Saudi Arabia, that's not the case at all.
Hugo is reporting that Vince hasn't been paid for the two Saudi PPVs that took place this year and word going on is that Saudi Arabia owes $300 to $500 million to the WWE (Hugo could be incorrect while stating these figures as WWE was paid a total of $60 million for Crown Jewel last year).
With that being said, Vince retaliated by cutting off the Crown Jewel live TV feed in Saudi Arabia.
Vince's actions pi$$ed off the Crown Prince and he ordered to have the WWE wrestlers be taken off Atlas Air just before the plane was about to take off.
If there were mechanical issues with the plane, then Vince could have easily arranged another plane for his wrestlers, but that didn't happen.
Brock Lesnar was able to leave before all of this took place because he has his own private jet and Hulk Hogan, Ric Flair & Jimmy Hart went with him.
We'll keep you updated regarding this situation.
WATCH: Stephanie McMahon Exposed Due To Nip Slip On Live TV: