• Bull Buchanan Comments On WWE Not Acknowledging That He's The Father Of Current NXT Star
Old School WWF Veteran Bull Buchanan is the father of current NXT wrestler Brooks Jensen. However, WWE doesn't acknowledge this fact on TV.
During an interview on the Two Man Power Trip of Wrestling podcast, Buchanan talked about his time in WWE and his son's future.
Below are the highlights:
On WWE not acknowledging on TV that NXT wrestler Brooks Jensen is his son:
"Vince (McMahon) has always liked creating his own superstars, so that just kind of falls in line with that, but it doesn't bother me a bit. They're creating an alternate universe.
When they say the WWE universe, that's what they're doing. They're creating a totally alternate universe. Of course, they do pay homage to the guys going forward, but they're creating a whole new universe full of stars."
You should replace them with this 😊 #WWENXT https://t.co/b7kD6jRl99 pic.twitter.com/pjxwZhzn09

— Brooks Jensen (@BrooksJensenWWE) April 13, 2023
On working with John Cena:
"It was fun to actually have some fun with something. I remember thinking about it, you know, when they told me I was gonna be John's sidekick / bodyguard, whatever."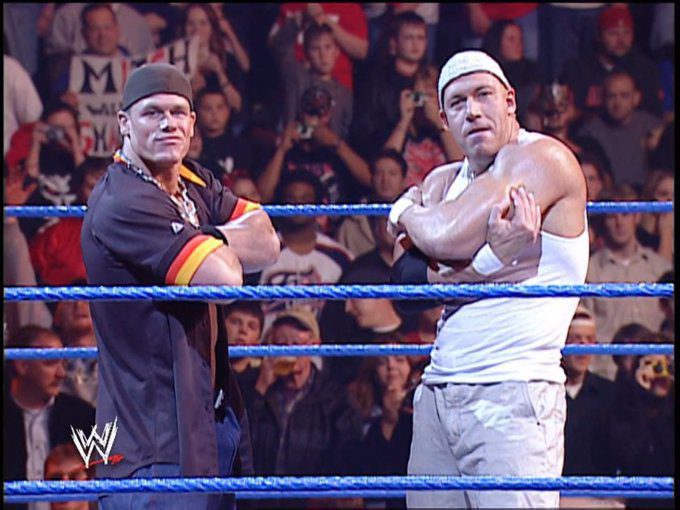 WATCH: Liv Morgan's Buns In A Bikini:
• Old School Wrestling Veteran Celebrates His Birthday
Old School Wrestling Veteran Lance Von Erich (Real name: William Vaughan) celebrates his 63rd birthday today.
After wrestling for Don Owen's Pacific Northwest "Portland Wrestling" territory in 1984 & 1985, Vaughan was brought to World Class Championship Wrestling in Dallas Texas by promoter Fritz Von Erich to become a (kayfabe) Von Erich.
They explained to the WCCW fans that Lance was the son of Fritz Von Erich's (kayfabe) brother Waldo Von Erich.
Vaughan left the Dallas territory in 1987 and continued to wrestle on the indies, as well as internationally, touring several countries such as India, South Africa & Malaysia.
HAPPY BIRTHDAY LANCE VON ERICH!