• Carmella Reacts To "Leaked" Photo Of Her Giving A BJ To Corey Graves
A photo of a woman, that looks very similar to WWE star Carmella, giving a BJ to a man that looks very similar to WWE commentator Corey Graves, has gone viral.
Wrestling fans went crazy after seeing this photo and began tweeting about how Carmella & Corey's private stuff has been leaked.
However, we can confirm that the photo is photoshopped, and someone edited the photo to make it look like the WWE couple, by putting Corey's hand tattoo on the man's hand in the picture to make it look like it's Corey.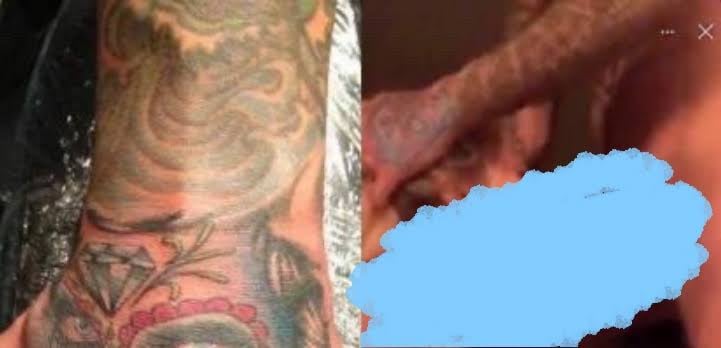 Carmella saw the photo and tweeted the following:
"Y'all really wanna see me fail, huh??
Photoshop is on another level these days… 🙄
She cute, but she ain't me."
When a fan mentioned the tattoo thing, Carmella replied:
"IT'S PHOTOSHOP!!! Do some research and you'll find the ORIGINAL. Stop tweeting about things that you know nothing about. You're out here trying to ruin people's lives and careers. It's disgusting."
Natalya then showed support for Carmella by tweeting the following:
"Often imitated but never duplicated! ❤️"
Also Read: Carmella Is Open To Doing A Live $ex Celebration Scene In WWE
New Video: WWE Star Carmella Topless:
• On This Day In Pro Wrestling History (October 3, 1987) – Saturday Night's Main Event 12
On this day in Pro Wrestling history on October 3, 1987, the World Wrestling Federation aired 'WWF Saturday Night's Main Event 12' on NBC.
The entire event was originally taped on September 23, 1987 at the Hersheypark Arena in Hershey, Pennsylvania.
Here are the results:
– WWF Intercontinental Championship: Randy Savage defeated The Honky Tonk Man (c) by DQ
– WWF World Heavyweight Championship: Hulk Hogan (c) defeated Sika
– King Kong Bundy defeated Paul Orndorff
– WWF Tag Team Championship: The Hart Foundation (c) defeated The Young Stallions