Chelsea Green is married to Zack Ryder in real life
At the GCW Homecoming Weekend 2023 – Day 1 event, former WWE Superstar Zack Ryder (Matt Cardona) teamed up with Steph De Lander (fka Persia Pirotta in WWE NXT) to face Nick Gage & Maki Itoh.
Cardona & De Lander lost this brutal, bloody encounter.
During this match, Gage & Itoh used pizza cutters on Cardona & De Lander's heads to make them bleed.
You can check out the photos below: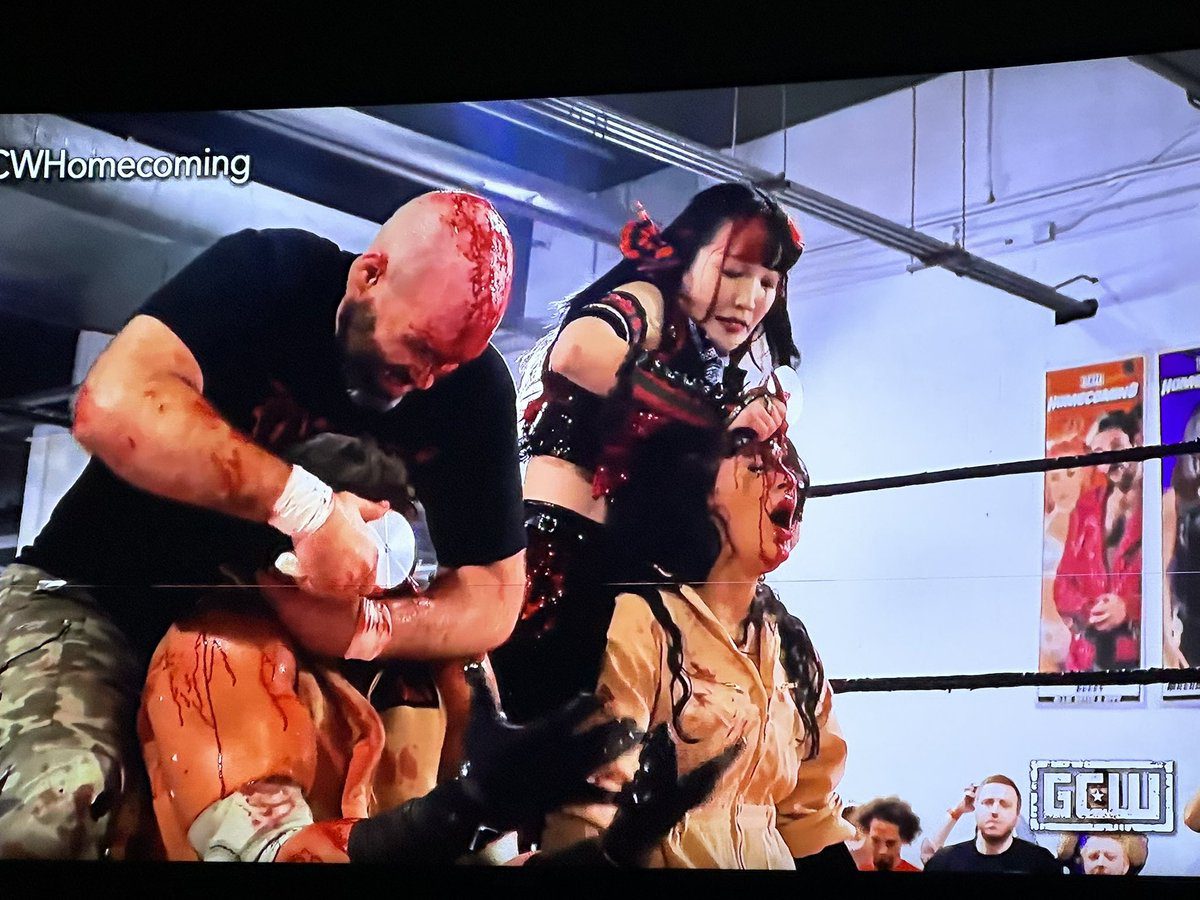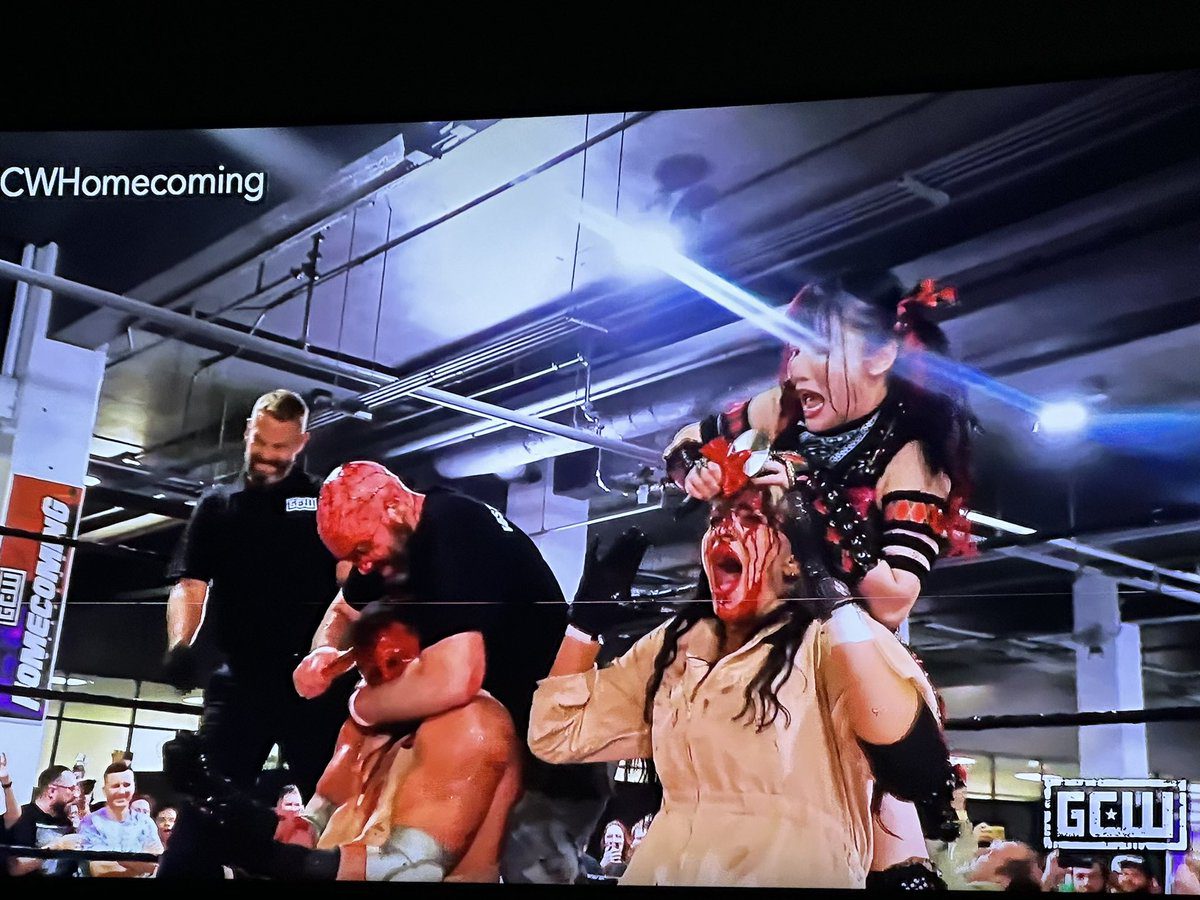 WWE Women's Tag Team Champion Chelsea Green (Cardona's real-life wife) came across these photos on Twitter and wrote:
"Um… excuse me…"
Earlier this year, Cardona revealed that Chelsea gave him permission to work with De Lander on the indy scene, as Green signed with WWE.
Below is what the former Intercontinental Champion said on Casual Conversations with The Wrestling Classic:
"I saw Steph De Lander and said, 'Holy sh*t.' This girl is 6 feet tall, she can kick my f**king a$$, she's got piercings all over her face, so I'm like, 'Hey, Chelsea, do you mind if I ask this girl if she wants to be my heater?'
Once she said yes, when Chelsea gave me the green light, I brought it up to Steph, and then we did Australia, she came and helped me and Brian Myers.
We did GCW, we just did the ECW Arena, and we've got more bookings coming up, so we're going to run with that for a while."
Also Read: Chelsea Green Takes A Shot At Dominik Mysterio
MUST WATCH: Chelsea Green (Wife Of Zack Ryder) Exposes Her Knockers (Video & Front-Shot Photos):