• ON THIS DAY IN WCW HISTORY (November 11, 1996) – WCW MONDAY NITRO
On this day in 1996, Ted Turner's World Championship Wrestling aired another LIVE episode of their weekly TV show 'WCW MONDAY NITRO'.
It was broadcasted from the Bayfront Center in St. Petersburg, Florida and featured matches, interviews & storyline segments on the road to the 'WCW World War 3 1996' PPV.
The card can be found here:
1. Jeff Jarrett vs. Chris Benoit
2. Zero vs. Malia Hosaka
3. Rey Mysterio Jr. vs. Ciclope
4. Lex Luger vs. Scott Norton
5. The Amazing French Canadiens vs. Harlem Heat
6. Konnan vs. Chris Jericho
7. Miguel Perez Jr. vs. Juventud Guerrera
8. The Faces of Fear vs. The American Males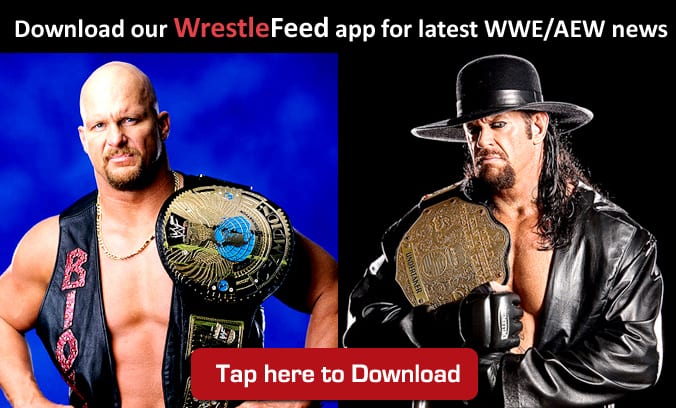 • Chris Jericho Comments On Vince McMahon Being Torn Up By Umaga's Death
During a recent edition of Talk Is Jericho podcast, WWF Legend Chris Jericho and former WWE writer Court Bauer talked about late WWE Superstar Umaga.
Below are the highlights:
Court Bauer on working with Umaga:
"Ekkie and I got on the phone and we just figured out the Umaga character, kind of tipping our hat towards the past, but very forward, future centered, and that to me was probably the highlight.
He was just an awesome guy. It was awesome to see him breakout. And what a big first splash with [Ric] Flair, and he did stuff with [John] Cena, and we needed a big main event attraction.
I also was involved with creating other monsters like The Great Khali and guys like that."
Chris Jericho on Vince McMahon's reaction to Umaga's death in 2009:
"I vividly remember when [Umaga] passed away.
We were in Saudi Arabia. Not Saudi Arabia, sorry, Iraq, doing the Tribute To The Troops. And I remember how legit sad Vince was about it because, at the time, I think they had let [Umaga] go because he wouldn't go to rehab and I remember Vince really saying, like, 'I tried. I did not want this to happen. I couldn't do anything. Like, if you're not going to do it on your own, there's nothing we can do.'
But, he was, like, legit torn up about it because I think Ekkie, in [McMahon's] mind, had so much more he could have done if he hadn't fallen into those traps that happen to so many of the brothers over the years."
Also Read: Samoa Joe Comments On Rumors Of Him Being Supposed To Be Umaga, Says People Comparing Him To Umaga Was "Mad Racist"