• On This Day In Pro Wrestling History (October 19, 1986) – WWF Houston House Show
On this day in Pro Wrestling history on October 19, 1986, the World Wrestling Federation held a televised house show at the Summit in Houston, Texas.
Ken Resnick & WWF Legend Gorilla Monsoon provided commentary for the show.
The results can be found here:
Mike Rotundo wrestled Jim Brunzell to a time-limit draw
Bret Hart pinned Raymond Rougeau
Brutus Beefcake pinned SD Jones
Big John Studd pinned Big Machine
Greg Valentine pinned Steve Gatorwolf
Davey Boy Smith defeated The Iron Sheik
Hulk Hogan defeated Paul Orndorff
Nikolai Volkoff pinned Tama
The Dynamite Kid pinned Moondog Rex
Nikolai Volkoff & The Iron Sheik won a $50,000 Tag Team battle royal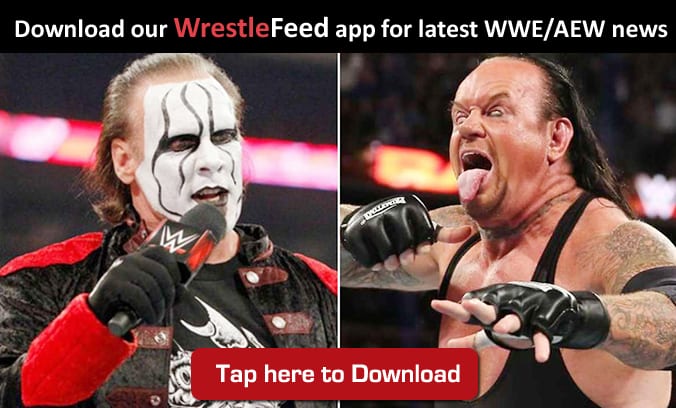 • Chris Jericho Defends AEW Wrestler Marko Stunt For Being Too Small For Wrestling
AEW wrestler Marko Stunt (Height: 5-Foot-2, Age: 23) competed in a tag team match on this week's episode of AEW Dynamite and a lot of fans were not happy with how AEW is putting this kid on TV.
#TheLuchaBrothers came to fight!
They advance to the next round in the #AEW World tag Team Championship Tournament.
? | Lee South pic.twitter.com/RalWcazELz

— All Elite Wrestling (@AEWrestling) October 18, 2019
Below is what Jim Cornette tweeted about it:
The most embarrassingly rotten stinky tag match in the history of wrestling just took place on #AEWDynamite & the Ding Dongs are now in 2nd place for worst alltime tag team.

— Jim Cornette (@TheJimCornette) October 17, 2019
AEW World Champion Chris Jericho then defend Marko with the following tweets:
Laughing at ppl complaining that @MarkoStunt is too small & a "disgrace to pro wrestling!" Funny thing is I thought the same thing about @reymysterio the first time I met him in 93. I also saw @TheUltimoDragon get REAMED out by his boss when he first brought Rey to Japan in 95.

— Chris Jericho (@IAmJericho) October 18, 2019
#DeanMalenko got laughed out of #WCW locker room when he stood up for Rey before their first match in Aug 96. Both men were congratulated afterwards after ppl saw Rey work. Times have changed & Marko IS small. But most of the workers on the roster are smaller in 2019 then the 90s

— Chris Jericho (@IAmJericho) October 18, 2019
Bottom line: Over is over & #Marko did a good job of getting over on Wed. Whether he ends up a World Champion like Rey did remains to be seen…but I'd rather watch him than a 6'8 musclehead who can't move. I was once told I was "too small" to be a wrestler too…& I did ok! ?

— Chris Jericho (@IAmJericho) October 18, 2019
WATCH: Awesome Sideview Of Paige's Juggs: