• ON THIS DAY IN WWF HISTORY (November 12, 1988) – WWF Superstars of Wrestling
On this day in 1988, the World Wrestling Federation aired an episode of their weekly TV show 'WWF Superstars of Wrestling'.
This episode was pre-taped at the Baltimore Arena in Baltimore, Maryland and featured matches, promos & storyline segments on the road to the 'WWF Survivor Series 1988' PPV.
Here's the card:
1. Fabulous Rougeaus vs. The Rockers
2. Koko B. Ware vs. Mike Williams
3. Brain Busters vs. Allen Kinsey & Mario Mancini
4. Hercules vs. Al Navarro
5. Akeem vs. Tommy Causey
6. Jim Duggan vs. Bob Blackburn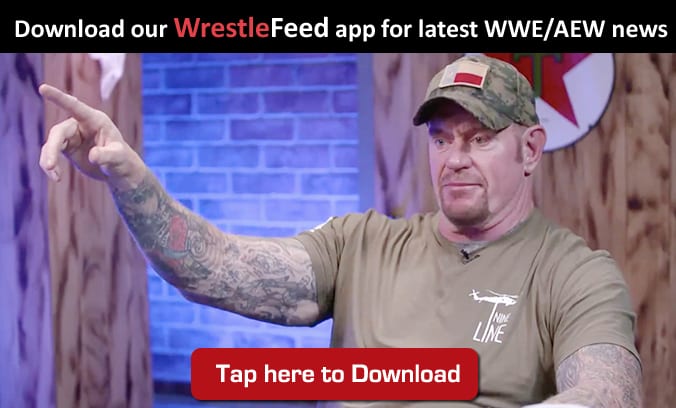 • Chris Jericho On Vince McMahon Smoking Pot In Front Of Donald Trump, How Trump Made Vince Angry
During a recent edition of Talk Is Jericho podcast, WWF Legend Chris Jericho and former WWE writer Court Bauer talked about Donald Trump's storyline with Vince McMahon in 2007.
Below are the highlights:
Court Bauer on working with Donald Trump:
"It was interesting because the crowds were kind of hostile towards him to the point where I remember that we would have money fall from the ceiling once as a babyface move to get the crowd behind him and stuff.
He never sold it if they were hostile because I think wrestling fans, it wasn't political at that time – he was just a reality [TV] guy from The Apprentice who was cross-promoting the NBC properties – and I think more or less, I think the fans were just like, 'we want to see wrestling – we don't want to have a 20-minute promo from this guy.' And I think that's what they were rejecting at the moment.
But I think it kind of groomed him for political aspirations because it's the same thing as [pro] wrestling. You're just trying to take the fanbase and whip them into a frenzy and convert them into buying tickets. He's just trying to convert them into voters here. And you've got to do your catchphrases and ways to heel on your opponent.
Same thing there, so you look back and it's like, 'this was probably his breeding ground to do something else similar like a lot of people from wrestling get into politics whether it's here or Japan."
Chris Jericho on Vince McMahon smoking pot in front of Trump:
"I remember one time Vince told me that they were watching some concert or something at Trump New Jersey, whatever it was called. Whatever the arena was called, Trump Arena. And Vince was sitting there with Linda, Donald, and all the heads of state, and Vince lit up a joint and Trump was like, 'you can't smoke that joint in here!' And Vince goes, 'I just did!'"
Bauer on how Trump made Vince angry:
"It's interesting to see the Vince/Donald dynamic and just seeing the measuring kind of going on.
Vince was right next to Donald's limo and Donald, his window goes down. Vince goes, 'he wants to say something – open our window.' And Trump goes to Vince, 'hey Vince, your jet looks a little smaller than mine. If you guys are going to be squished, I could definitely get a few of your guys in mine. Mine is a lot bigger, obviously.'
And Vince goes, 'hahaha! No, we're fine. Have a great trip home.' The window closes and he starts turning purple. He's like, 'that son of a b*tch!' He got so hot over that! It truly was a battle of the billionaires."
WATCH: Fan Tries To Touch Sasha Banks' Butt: