• Chris Jericho Reveals Why Mick Foley Came Out Of Retirement & Replaced Him In The WrestleMania 16 Main Event
During an appearance on The Kurt Angle Show Podcast, WWF Legend Chris Jericho revealed that there were plans for him to be a part of the WrestleMania 16 main event in 2000.
Below is what Y2J said:
"The original plan for that WrestleMania, if you remember, it was a four-way title match with a McMahon in every corner.
And it was Rock, Big Show, Triple H and Mick Foley, you know, Vince, Shane, Linda and Stephanie with whoever they were with.
The original plan for that match was the four-way was Hunter, Rock, Big Show, and Jericho.
And if you think I'm just saying that because I heard rumors or someone told me, they actually made promotional pieces for the match. And this is kind of like the press kit for WrestleMania 2000, it was what they called it.
I was never officially told that I was in the match, but why would I be there if it wasn't true. And there was a billboard on Sunset Boulevard with this exact picture on it.
I remember seeing it driving down and going, 'Wow, that's really cool that I'm on that', and then they start talking about the four-way match, and I'm like, 'I've got to be in it.'"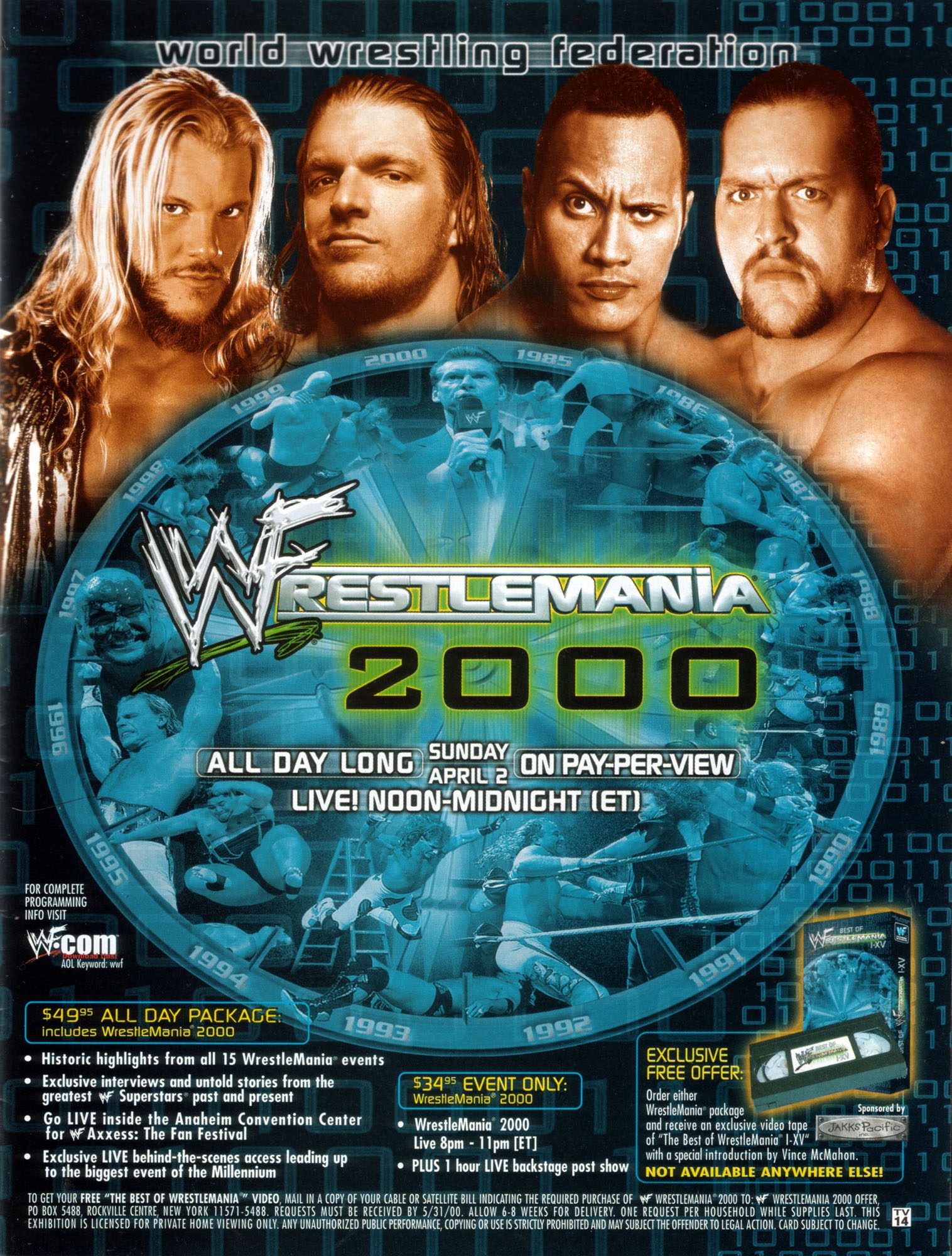 Jericho was replaced by Mick Foley in this match, who came out of retirement.
Chris said Vince McMahon paid Foley a lot of money to come back:
"I think Vince just didn't have the belief in me, I guess, to put me in that spot yet.
So, he brought Mick back, and that was after Mick had retired, and I think Mick told me that Vince offered him enough money to pay for his kids' college education. So he came back."
WATCH: Lana Kisses Alexa Bliss:
• Old School Wrestling Veteran Celebrates His Birthday
Old School Wrestling Veteran Robbie Brookside (Real name: Robert Brooks) celebrates his 56th birthday today.
British Wrestling Legend Robbie Brookside from Liverpool, wrestled from 1984 till he retired in 2013, including a stint for Ted Turner's World Championship Wrestling in 1997.
Nowadays he works as a coach in WWE's very own Wrestling School, the famous WWE Performance Center, which is basically a further stage of what the legendary WCW Power Plant used to be.
His daughter Xia Brookside joined the NXT UK brand in 2019.
HAPPY BIRTHDAY ROBBIE BROOKSIDE!