Below are some top AEW & WWE news stories of the day:
– CM Punk was fired by All Elite Wrestling this past Saturday after an investigation into the fight between him and "Jungle Boy" Jack Perry backstage at AEW All In was concluded.
His release has received mainstream media attention, as Independent covered him in an article they published, with the following headline:
From Donald Trump to CM Punk: is 2023 the year toxic men finally get their comeuppance?
"Boris Johnson humiliated? The Proud Boys jailed? Ryan Coogan explains why it's okay to laugh when bad things happen to bad people."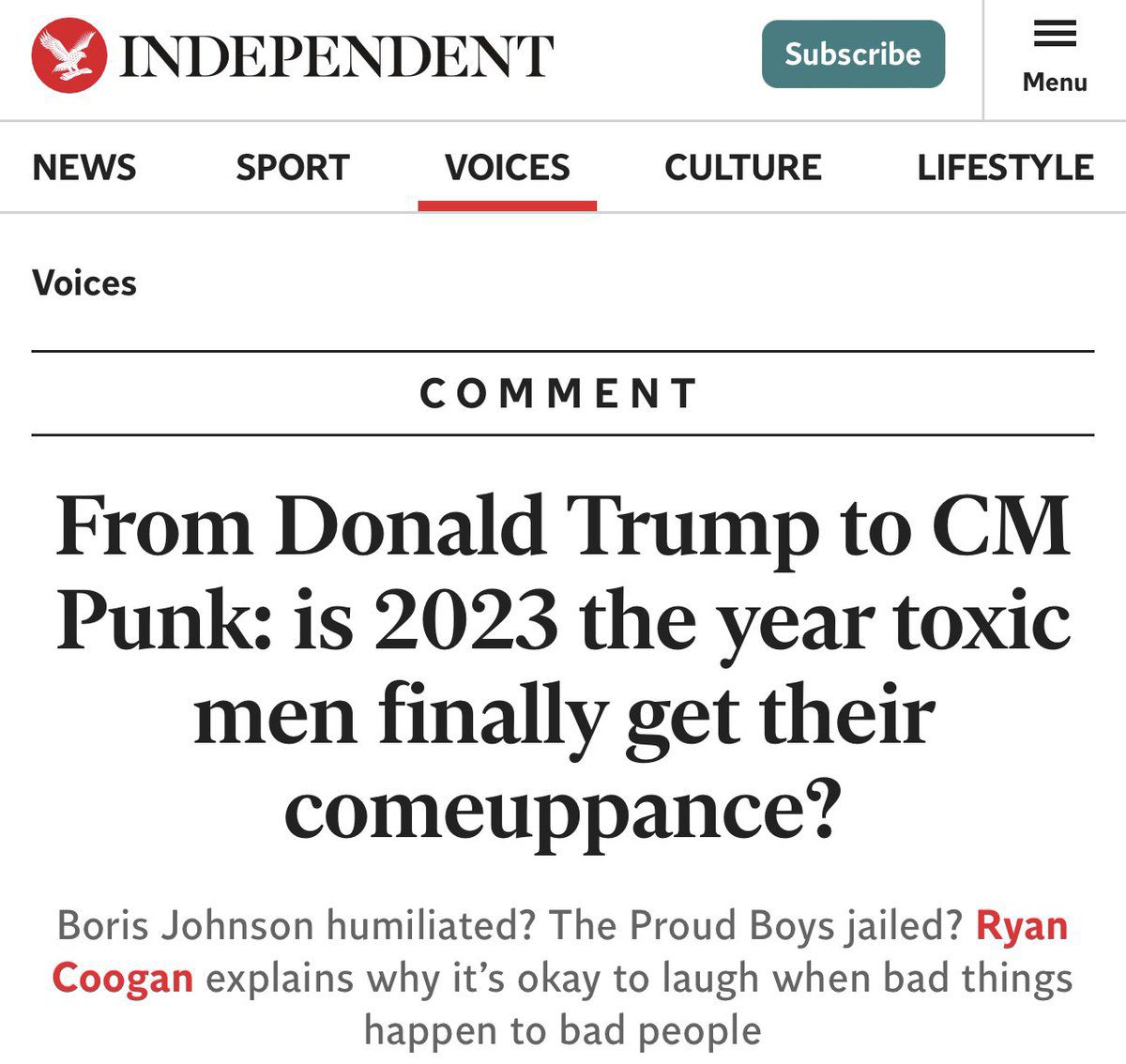 Also Read: Backstage Reaction In WWE To A Possible CM Punk Return, One Top Talent Interested In Working With Him
– In the opening match of the WWE Payback 2023 premium live event, Trish Stratus faced Becky Lynch in a Steel Cage Match and lost.
Trish lost despite interference from Zoey Stark. Trish wasn't happy about this and slapped Zoey after the match, which led to Zoey laying out Trish with her finishing move: Z-360. This ended the Trish-Zoey partnership.
Stratus took some big bumps during this match at the age of 47, including a Suplex from the top of the cage.
She showed the aftermath of this match by posting the following photo: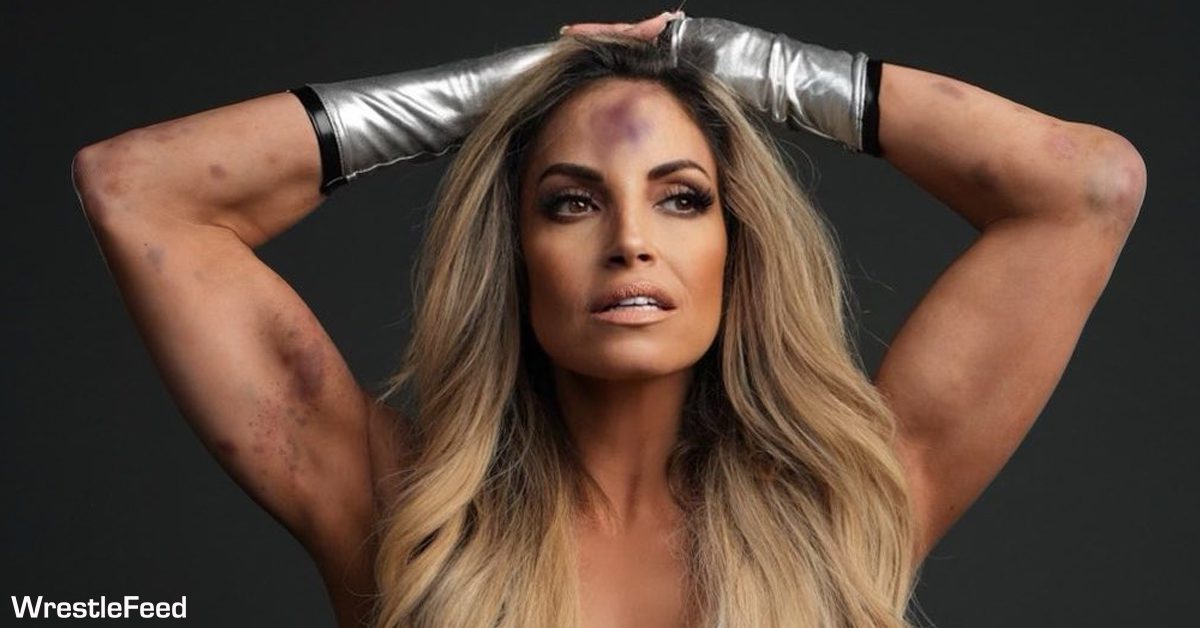 Along with the photo, she wrote:
"#ThankYouBecky 💚"
Becky commented the following under Trish's Instagram post:
"Respect 🤜"
The Trish-Becky feud is over now and Stratus' 2023 WWE run is most likely over as well.
WATCH: Former WWE Diva Kaitlyn's Exposing Photoshoot (2019):