• On This Day In Pro Wrestling History (October 23, 2000) – Old School WWF Legend Passed Away
On this day in 2000, we lost Old School WWF Legend Yokozuna (Real name: Rodney Anoai) at the young age of 34 due to pulmonary edema.
During his time in the World Wrestling Federation (1992-1996), Yoko won WWF World Heavyweight Title twice, WWF World Team Titles twice and the 1993 Royal Rumble match.
Yokozuna's most memorable rivalries during his WWF career were against Bret Hart, Lex Luger, Hulk Hogan and The Undertaker.
In 2012, he was posthumously inducted into the WWE Hall of Fame by The Usos.
† REST IN PEACE YOKOZUNA
October 2, 1966 – October 23, 2000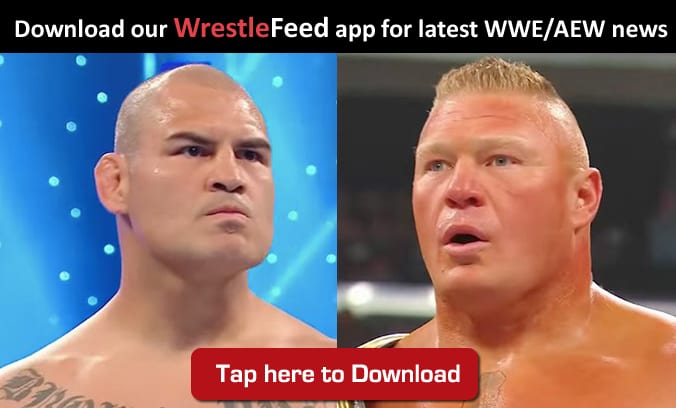 • Cody Rhodes Reacts To Vince Russo Saying AEW Shouldn't Appeal To The Marks
A fan recently tweeted the following to AEW Executive Vice President Cody Rhodes:
"Vince Russo said on today's podcast that in 3 months AEW will be looking at these ratings and they're gonna have no choice but to adjust things. We need a product that appeals to the masses, not the marks."
Cody replied the following to this fan:
"We are happy and our partner is happy. We overshot projections and set a record for a WM debut. This is the era of cord cutting, simulcast and dvr bumps. We are proud of how incredible the numbers have been and know we need to work hard now more than ever."
We are happy and our partner is happy. We overshot projections and set a record for a WM debut. This is the era of cord cutting, simulcast and dvr bumps. We are proud of how incredible the numbers have been and know we need to work hard now more than ever.

— Cody Rhodes (@CodyRhodes) October 21, 2019
Russo then replied the following to Cody:
"The comment I made was in the best interest of AEW. It was with 0 MALICE. I want you to succeed. But, when I was writing/producing if we had 5M viewers I wanted 10M. My goal was to have the entire WORLD watching Wrestling. I don't think that's a bad thing."
.@CodyRhodes-the comment I made was in the best interest of @AEWrestling . It was with 0 MALICE. I want you to succeed. But, when I was writing/producing if we had 5M viewers I wanted 10M. My goal was to have the entire WORLD watching Wrestling. I don't think that's a bad thing. pic.twitter.com/kqbc6f3xJs

— Vince Russo (@THEVinceRusso) October 22, 2019
WATCH: Super Hot Video Of Former WWE Diva Christy Hemme: