• ON THIS DAY IN WWF HISTORY (November 6, 1988) – WWF Wrestling Challenge
On this day in 1988, the World Wrestling Federation aired an episode of their weekly TV show 'WWF Wrestling Challenge'.
It was broadcasted from the Sports Arena in Toledo, Ohio and featured pre-taped matches, promos & storyline segments on the road to the 'WWF Survivor Series 1988' PPV.
The card can be found right here:
– Brutus The Barber Beefcake vs. Scrub
– Jake The Snake Roberts vs. Rick Rude- From SNME
– Brain Busters vs. Rusty Riddle & David Isley
– Koko B Ware vs. Tom Burton
– Mr. Perfect vs. Scrub – Mr. Perfect makes his challenge debut
– Powers Of Pain vs. Sandy Beach & Brian Costello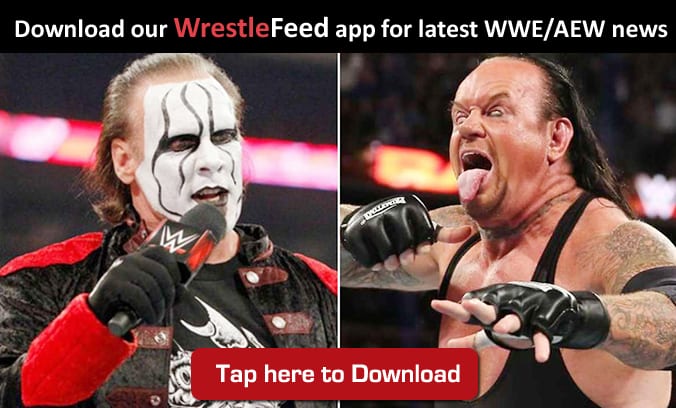 • Cody Rhodes Says He Owes WWE A Great Debt, Willing To Repay It
During a recent interview with Adventures In Poor Taste, AEW Executive Vice President Cody Rhodes talked about how WWE took care of his father, Dusty Rhodes, and why he owes WWE a great debt.
Below is what Cody said:
"It's very simple. I could smash a thousand thrones and I could make a thousand pot shots and little fourth wall breaking comments about my experience because it is vastly different from Dusty's.
But as his son, I know that in 2005 when he got his first royalty check for the Dusty Rhodes DVD, which they did a marvelous job on, my mother literally hit her knees in the kitchen and thank god for them having brought him back to financial security.
For them having given him a home in the winter of his life in a functional thing to chew on with NXT and to maybe help and guide a few young stars. So with that in mind and what they did for him at the end, I will never be ungrateful to them.
Now I have my own opinions about my own career that are mine, and people think that because of what they did for my dad I should ya know be voiceless on occasion and that's just never going to be the case. But, I will always say that I owe them a great debt.
Maybe I paid it personally with the way things ended. Who knows. But I'll never forget that. Both Hunter and Vince and Stephanie McMahon were very good to my father when he needed it, and as his son that's something that if they ever ask me to ya know, to repay that debt, I'll go repay it. Because it was important.
Now I know that the narrative is the McMahons hate the Rhodes and maybe in there there's some true to that. But ya know. If I have a few drinks ask me the same question and the answer might be completely different. But in this moment, in this moment, I still remain very grateful for what they did for my dad. What they did for me, different story. What they did for him, very grateful."
WATCH: WWF Diva Sunny Shows Off Her Bare Buns: