• Old School WWF Legend Would Have Celebrated His Birthday
Today would have been the 64th birthday of Old School WWF Legend & WrestleMania 2 Main Eventer King Kong Bundy (Real name: Christopher Pallies).
King Kong Bundy wrestled for the World Wrestling Federation from 1985 till 1988 and again from 1994 to 1995, but later continued to wrestle on the independent scene until he retired in 2006.
The highlight of his professional wrestling career was without a shadow of a doubt, main eventing WWF WrestleMania 2 against World Champion "The Immortal" Hulk Hogan in a Steel Cage.
King Kong Bundy has yet to be inducted into the WWE Hall of Fame, which they failed on doing while he was still alive, similar to another big man, Big Van Vader, who also passed away without being inducted (which is obviously going to happen in the future).
Bundy guest-starred in 2 episodes of the legendary comedy series "Married With Children".
HAPPY BIRTHDAY & † REST IN PEACE
November 7, 1955 – March 4, 2019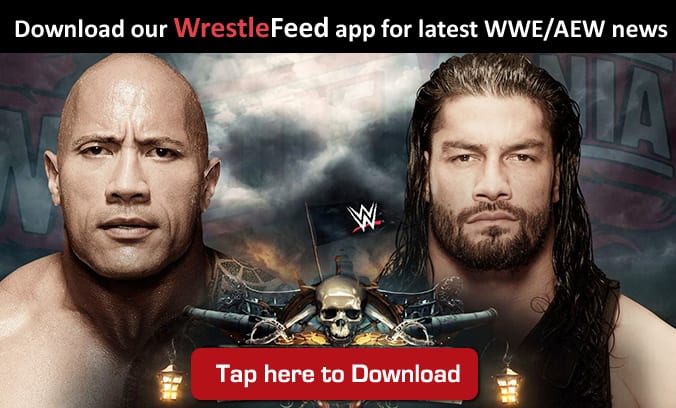 • Corey Graves Says Vince McMahon Didn't "Abandon" Talent In Saudi Arabia, Says WWE Wrestlers Need To Quit B*tching
During a recent edition of WWE's After The Bell podcast, WWE commentator Corey Graves addressed fans on Social Media saying Vince McMahon abandoned talent in Saudi Arabia after WWE Crown Jewel 2019 and WWE wrestlers complaining about being stuck in Saudi.
Below is what Corey said:
"What really got to me was when the rumors started coming out. The first one being Mr McMahon — that Vince left everybody in Saudi Arabia. That's not true and I'm gonna tell you why.
If you work here you know that every week no matter where on the planet we are as soon as the final bell rings, as soon as it is made sure that all of the talent is okay — whoever's in the last match — Vince gets on his jet and the guy goes home or to the next city because he's busy running WWE.
So it might be a $exy headline — Oh Vince left everybody — everybody was stuck except for Vince and Brock and whoever else had private chartered flights. When you're Brock Lesnar you get certain perks. When you're Tyson Fury and you're the biggest star on earth you get your own jet. When you're Hulk Hogan and Ric Flair — you've earned that, okay? So it wasn't like he said to hell with the talent, to hell with the crew. Vince did exactly as he has done every week without fail.
I've been lucky enough to be on the jet with him sometimes. That's how business is done. It wasn't a 'gotta get the hell out of the country, there's something crazy going on'. It was exactly how it works. So I hate to break it to you guys. I hate to put a damper on your party, but that's how things operate every week and this was no different.
[Conspiracy theories] had nothing to do with who was most important or who had the most cache. There are a lot more important people than myself and Michael Cole and sweaty the camera guy who made it onto that smaller charter. The fact is it was decided who was essential to make Friday Night SmackDown as close to whole as possible and the efforts were made. Obviously, it didn't work out, but that was the effort.
Understandably this led to some talent, led to some of the crew going 'Oh my god we're stuck here — this sucks' — and it did. Nobody wants to be stuck in an airport that doesn't even have a bar or a restaurant or anything like that for hours on end. Nobody wants to be sitting on a plane on the tarmac for hours on end. It sucks, there are no two ways about it, but all these conspiracy theories that have been drawn up — and half of it comes from the boys that were on the plane.
If you are so insecure and you feel so strongly that you're gonna get on Twitter and complain because our flight got screwed up for whatever the reason would be — what's Twitter gonna do?
If you're not one of the Saudi 20 then that's on you, quit crying about it on Twitter."
WATCH: Super Hot Video Of WWE Diva Maria Kanellis' Juggs Being Groped: