At WWF Survivor Series 1990, The Ultimate Warriors (The Ultimate Warrior, Legion Of Doom & The Texas Tornado) defeated The Perfect Team (Mr. Perfect and The Demolition's Ax, Crush & Smash).
Ax wrestled his last match for the WWF at this event and left for NJPW after it. He did not return to Vince McMahon's promotion after it.
For his last event in the World Wrestling Federation, Ax came out with a nice hairstyle.
At the WWE Payback 2023 premium live event, a curious fan brought a sign which said "Why was Ax's hair so nice at [Survivor Series] '90?"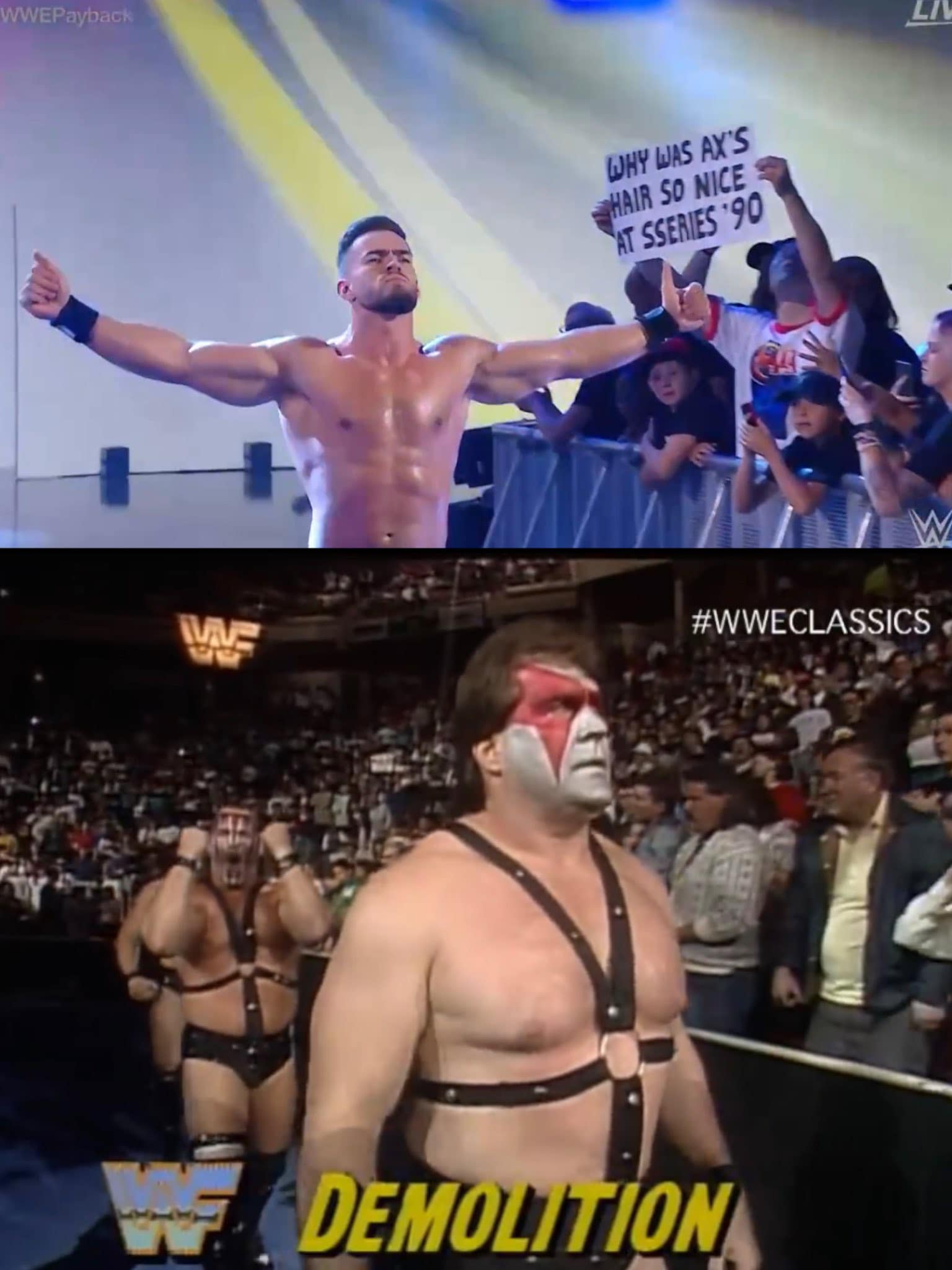 The sign was seen on TV during United States Champion Rey Mysterio and Austin Theory's entrance before their match.
Ax saw a picture of the sign on Twitter and revealed why he had his hair done like that at Survivor Series 1990.
Below is what he tweeted:
"It was my last day and so that was my 'F you' to Vince."
Also Read: Demolition Reveals How Much Money It Would Take To Induct Them Into The WWE Hall of Fame
WATCH: WWE Interviewer Cathy Kelley's Buns Exposed While Playing Golf: