• Old School WCW Veteran Celebrates His Birthday
Old School Puroresu Legend "Power Warrior" Kensuke Sasaki celebrates his 53rd birthday today.
Kensuke Sasaki is considered a legend in his home country of Japan, where he wrestled for several big promotions such as New Japan Pro Wrestling, All Japan Pro Wrestling and Pro Wrestling Noah.
The North American wrestling fans remember him from his occasional appearances in Ted Turner's World Championship Wrestling from 1992 till 1996.
HAPPY BIRTHDAY KENSUKE SASAKI!
• Details From Triple H's 50th Birthday Bash – Vince McMahon Dances, Special Guest Appearance & More
WWE Hall Of Famer Triple H celebrated his birthday in New Hampshire last weekend. As it was The Game's 50th birthday, he celebrated it in style by throwing a 'Birthday Bash'.
A prominent member of D-Generation X, and also WWE Hall Of Famer, Sean Waltman, better known as "X-Pac" discussed Triple H's birthday bash on his X-Pac 12-360 podcast this week.
Below are the highlights:
– Waltman said that he left Los Angeles for a town in New Hampshire this past Friday. He was full of praise for the town's beauty, but avoided naming it. Some notable names who attended the birthday bash were Kevin Nash, Vince McMahon, Stephanie McMahon, Linda McMahon, Adam Jones of Tool, Shawn Michaels, Matt Bloom, Calvin Scott, Ric Flair and his wife Wendy Barlow and Batista.
While talking about the accommodation of guests, he said that a lot of people had their feelings hurt, because they were not invited. The guests who attended the event stayed at a hotel on the lake. They were approximately 50 in number. The party was so big that they had itineraries for all guests, to ease their journey.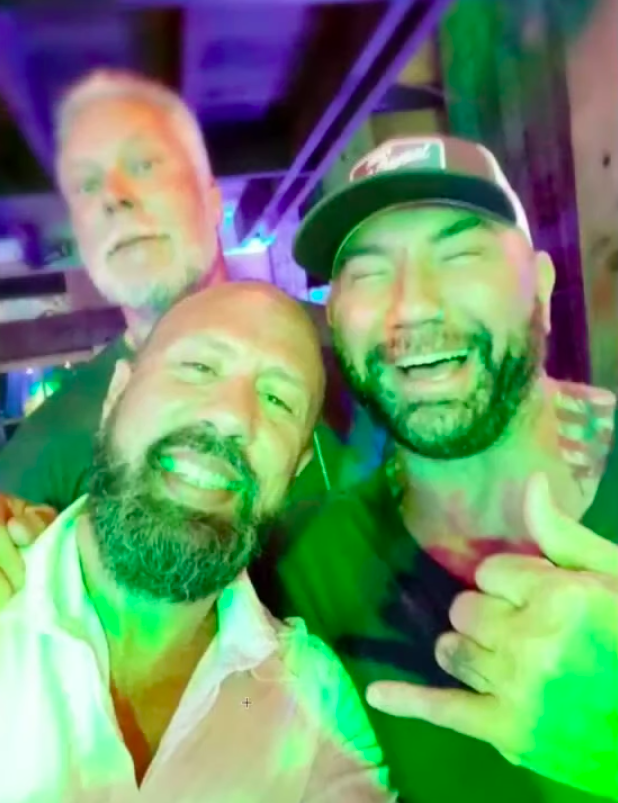 – According to Waltman, they had dinner on the first night after everyone arrived at the hotel. The following day, everyone went out to Triple H and Stephanie McMahon's vacation house on the lake for recreational activities, which included riding of boats, go karts and jet skis. Some of them even participated in axe throwing.
Waltman said that he also saw Vince McMahon and Kevin Nash partaking in axe throwing, while describing McMahon's jacked up body:
"Of course Vince was, f**king… Vince and Kev, they're all over there. Vince was jacked when he showed up. F**k yeah, oh my God. He looked incredible, walking around like all bowed up and s**t, making sure everybody's… His f**king triceps, anyway, whatever."
– He could not stop praising the food which was offered to the guests throughout the day, specially the Lobster meat, which he described as "Lobster Heaven".
– After returning from the house, they went to the nearby farmhouse and barn that was on their property. Waltman said the he sat on the coolest table with Shawn Michaels, Kevin Nash, Scott Hall, Ric Flair and Wendy Barlow. The menu for dinner included prime rib, swordfish, chicken and other items. A local band performed while they ate.
– When everyone was done with dinner, Stephanie brought them outside and told them to watch the treeline which was about a quarter-mile away. Eventually, numerous drones, about 100 in number, appeared in the sky, displaying the DX logo while playing the legendary faction's theme. It had alot of special effects added to it. Many passerbys were attracted by it, and stopped their cars to watch the light show.
– Following the light show, they went inside and bantered for a while. Triple H then got the chance to say a few words. There were also rumors of an appearance of a special guest, who turned out to be music legend John Fogerty of Creedence Clearwater Revival.
Stephanie asked everyone to give him a warm welcome to the stage which had Triple H's logo on it. He said that everyone was surprised to see Fogerty, and were in a state of disbelief when he first appeared. After Fogerty's performance, he introduced Billy Gibbons of ZZ Top, who flew from Spain to attend The Game's birthday bash. Gibbons then performed some of ZZ Top's hits.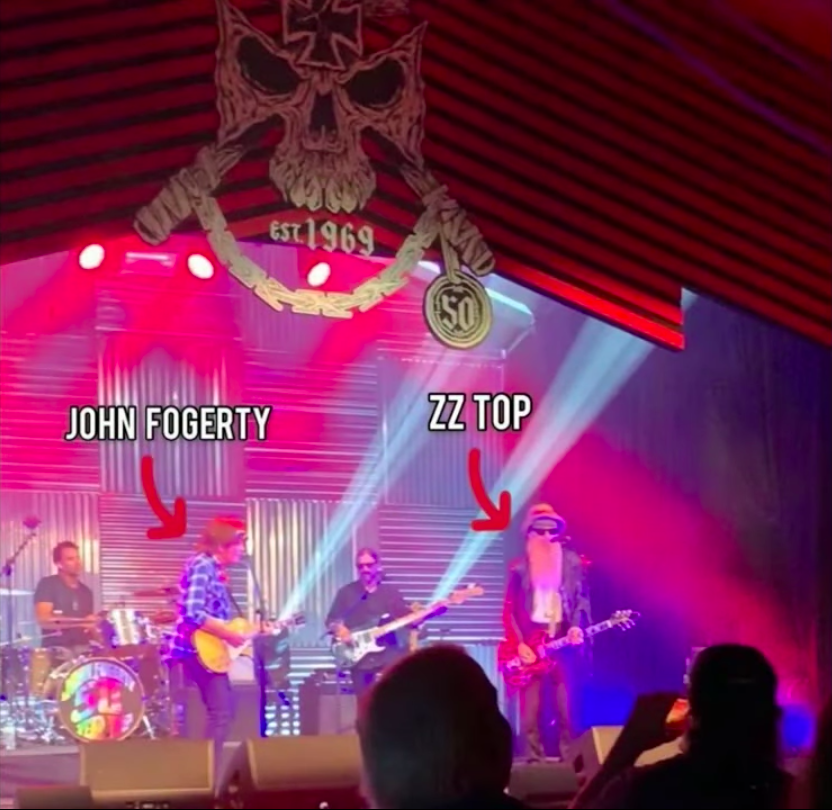 – Waltman said that he got the chance to dance with Linda McMahon. Once again, Vince McMahon was praised by him, due to his splendid dance performance on the stage. At one point, Vince was "cutting a rug" with Steph, while the bands played.
– In the end, there was a short after-party. The event concluded with the guests receiving parting gift bags that included several personalized items. He described it as a legendary and amazing evening.
Announcement: Please download our official "WrestleFeed" app for the latest WWE News & SummerSlam 2019 updates!
Below are the download links for our Android/iOS app:
Android – http://bit.ly/2IVQ3yU
iOS – https://apple.co/2Oido0R