• Dominik Mysterio Gets Engaged (Photo)
On Thanksgiving night, Dominik Mysterio and Rhea Ripley of The Judgment Day invaded Rey Mysterio's house and Dominik assaulted his father.
Dominik tried to do the same on Christmas Eve, but this invasion ended with Rhea getting slapped by Dominik's mother and then Dominik getting arrested.
He got released later, thanks to Ripley. On this week's RAW, he debuted the "Prison Dom" character, where he said:
"I served hard time and I survived. Prison changes a man. You guys might think that it's over for me, but nah. I'm just getting started."
Dominik announced on Instagram that he got engaged to his longtime real-life girlfriend on January 2nd. Below is a photo of them together: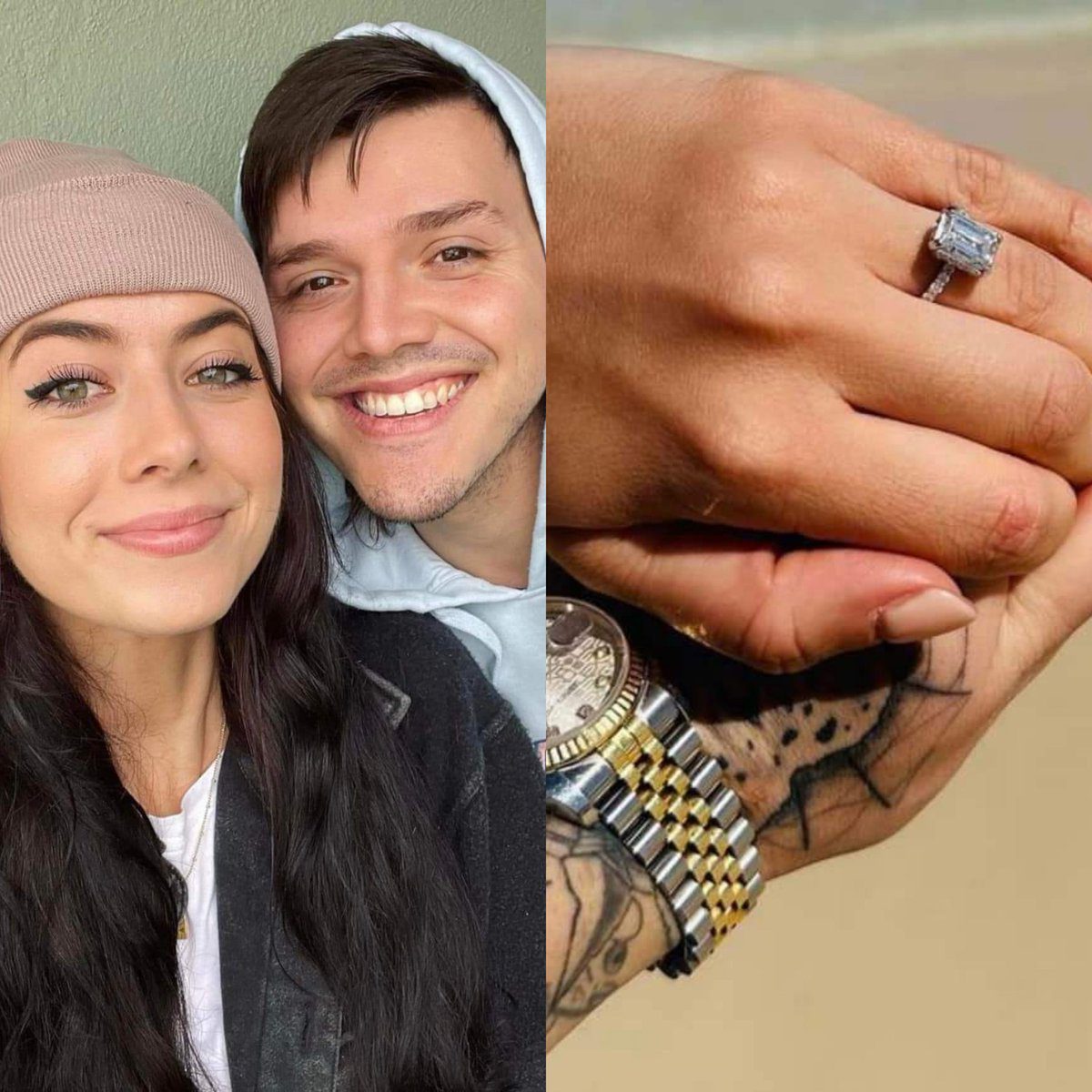 WATCH: Kelly Kelly Takes Off Her Pants:
• ON THIS DAY IN WWF HISTORY (January 5, 1985) – WWF Georgia Championship Wrestling on TBS
On this day in 1985, the World Wrestling Federation aired another episode of their TV show 'World Championship Wrestling' on Ted Turner's channel TBS.
'World Championship Wrestling' originally belonged to the Georgia Championship Wrestling territory, which Vince McMahon bought in July 1984 (leading to the infamous "Black Saturday").
After the first ever WrestleMania event in 1985, McMahon sold the TV-show and the timeslot on TBS that came with it, to the Atlanta based Jim Crockett Promotions, who kept the 'World Championship Wrestling' name and continued the show as a weekly saturday night Wrestling show.
Ted Turner eventually bought Jim Crockett Promotions in late 1988 and renamed it 'World Championship Wrestling', which ironically was also the name of its weekly A-show, until they changed the show's name to 'WCW Saturday Night' in 1992.
The World Wrestling Federation product ran on this show from July 14, 1984 until March 30, 1985.
This episode featured pre-taped matches & interviews on the road to the first ever WrestleMania event.
You can find the card below:
Nikolai Volkoff vs. Bob Marcus
Interview – Iron Sheik
Blackjack Mulligan vs. Ted Grizzly
Andre The Giant & S.D. Jones vs. Ken Patera & Big John Studd
Tito Santana vs. Bobby Bass
Hulk Hogan vs. Terry Gibbs
Moondogs vs. Scrubs
Greg Valentine vs. Scrub