• ECW Legend Accuses UFC Of Ripping Off His Title Belt
ECW Legend Taz took to Twitter and accused Dana White's MMA promotion Ultimate Fighting Championship (UFC) of their UFC BMF (Baddest Motherf**ker in the game) concept ripping off his legendary FTW ('F**k the World') Heavyweight Championship belt, which he brought back on All Elite Wrestling TV in 2020.
Here's what the former ECW World Heavyweight Champion tweeted:
"Some fans don't like it or feel it should be around but that's ok to me! It has had buzz around it from the ECW years, negative or positive.. don't matter. FTW belt is STILL here, all the others that wrestlers created been long gone."
"Yes, that BMF concept is a complete ripoff of the FTW title… I really don't give a sh*t because fans who know the history know that's the vibe I started with the FTW title in late 90's."
Taz wrestled for Paul Heyman's Extreme Championship Wrestling (fka Eastern Championship Wrestling) from 1993 until he left to join the World Wrestling Federation under the slightly different name 'Tazz' in late 1999.
In 2002, Tazz retired from active pro wrestling and became a color commentator on WWE TV till 2009, when he joined Dixie Carter's Total Nonstop Action!, where he worked till 2015.
On November 2nd 2019, in the main event of the UFC 244 PPV at MSG (which was UFC 500th LIVE Event), Jorge Masvidal defeated Nate Diaz via TKO (doctor stoppage) in their Welterweight (170 lbs) bout to become the UFC BMF Champion. The Title was presented to him by WWF Legend & Hollywood Actor Dwayne "The Rock" Johnson.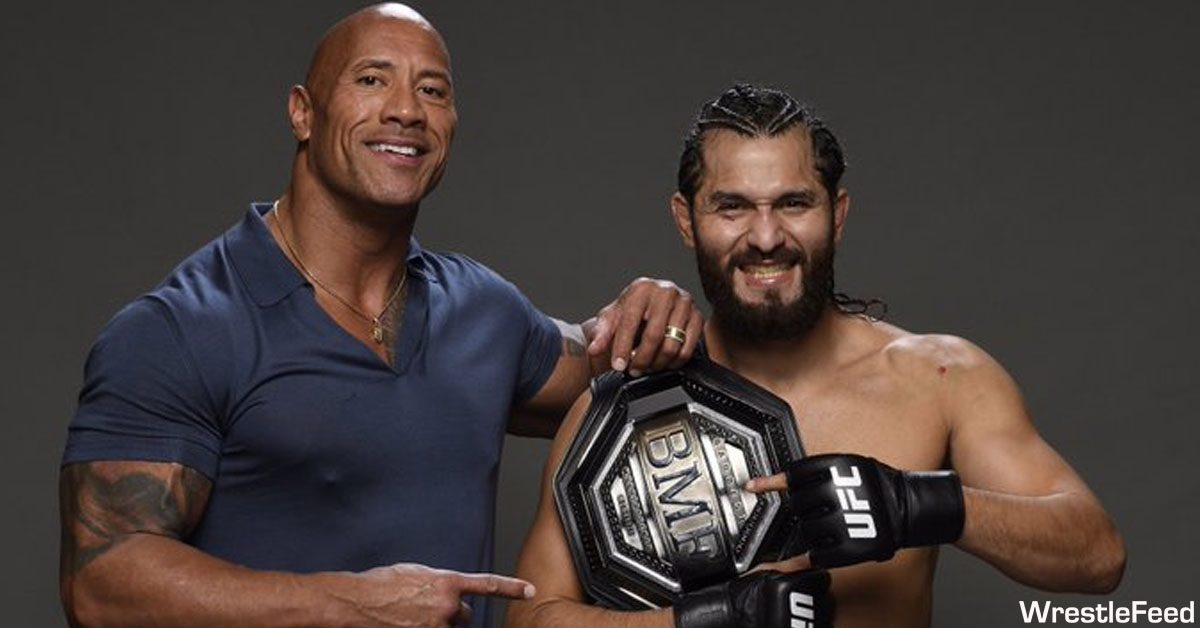 WATCH: Revealing Video Of Former ECW/WWE Diva Dawn Marie:
• On This Day In Pro Wrestling History (December 27, 1998) – WCW Starrcade 1998
On this day in Pro Wrestling history on December 27, 1998, Ted Turner's World Championship Wrestling aired their annual 'Starrcade' event LIVE on PPV from the MCI Center in Washington, D.C.!
This pay-per-view is famous for featuring the end of arguably the greatest streak in Professional Wrestling history, when nWo Woflpac's "Big Sexy" Kevin Nash became the first man to beat the undefeated Bill Goldberg.
Here are the results:
WCW Cruiserweight Championship: Billy Kidman (c) defeated Rey Mysterio Jr. and Juventud Guerrera
WCW Cruiserweight Championship: Billy Kidman (c) defeated Eddie Guerrero
Norman Smiley defeated Prince Iaukea
Perry Saturn defeated Ernest Miller
Brian Adams & Scott Norton (with Vincent) defeated Fit Finlay & Jerry Flynn
WCW World Television Championship: Konnan (c) defeated Chris Jericho
Eric Bischoff defeated Ric Flair
Diamond Dallas Page defeated The Giant
No DQ – WCW World Heavyweight Championship: Kevin Nash defeated Goldberg (c)