Former NXT Women's Champion Mandy Rose was fired from WWE in December 2022 due to the adult content on her Fantime site crossing the line.
During an interview with the New York Post, Mandy questioned why she couldn't continue her Fantime career in WWE.
Below is what she said:
"I am grateful and very humbled with everything I've done and made at the company, but in today's day and age, there are so many other avenues and so many other marketing opportunities.
It's like, why can't I do both? At the end of the day, I'm the only one watching out for myself and my career. Everyone's replaceable in our business – it's true."
When Mandy merged the NXT UK Women's Championship with the NXT Women's Championship, she posted the following photo on Social Media: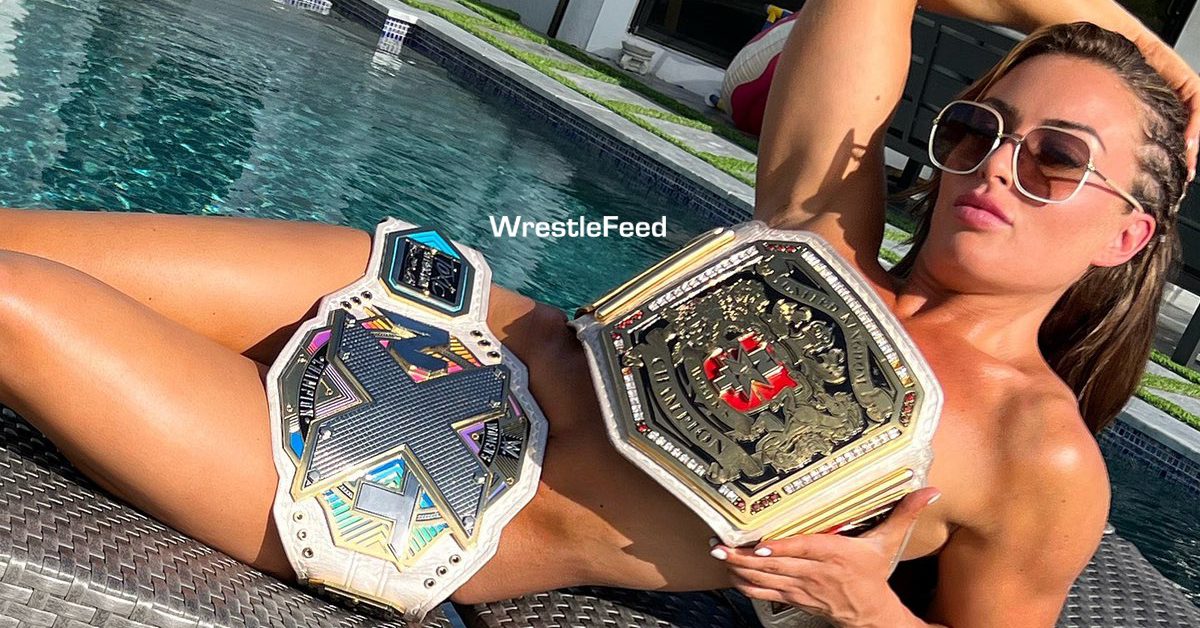 WWE reposted this photo and Mandy is now questioning why WWE was okay with that photo, but not her Fantime content:
"What's the definition of racy? The photo of me with two titles – I was completely n*ked underneath, that's considered a racy photo, right?"
During a recent Q&A session on Instagram, a fan asked Mandy if she'll ever return to WWE.
Below is what she said:
"I don't know. I don't know what the future holds, so…"
Mandy Rose on WWE return on her IG#wwe #mandyrose pic.twitter.com/73RL8pKXdL

— Shally Chauhan (@ShallyChauhan13) May 13, 2023
Mandy made $1 million just in the month of December, as her Fantime site got free publicity due to her firing.