• Former US Champion Says His 18 Year Plan Worked When WWE Signed His Daughter
Former United States Champion Santino Marella's daughter Arianna Grace got signed by WWE and she's currently on their developmental brand NXT.
During an interview with Chris Van Vliet, Santino knew a long time ago that his daughter had potential and he wanted to turn her into a superstar.
Santino came up with a plan and it eventually paid off. Below is what he said:
"Yeah, so she was identified young. When she was a child, everyone would come up to me and tell me that [she was] gonna be something or that she's a superstar or that she can do anything.
She was just articulate and her personality was incredible. So now all of the sudden, I have all this pressure like I have to be able to nourish this. I have to be able to get her where she needs to go, she has all of this potential and this talent. If she doesn't become a superstar, it's because I dropped the ball.
So we had some very serious conversations when she was 8 years old and I'm like 'You were born to be a superstar. I don't know how to take you to Hollywood, I don't know how to get you there but what I can do is I'm pretty good at this wrestling thing.
WWE, they make movies. WWE Studios. I'm gonna go become a professional wrestler and then we'll make those connections and I'll pull you in.' That was the plan, the 18 year plan we called it.
I had to go, I left to go to Japan for a year and I went to Kentucky for a couple years and it was hard for us, very hard. But, it paid off when she got signed, not when I got signed."
Below is a photo of Santino and his daughter: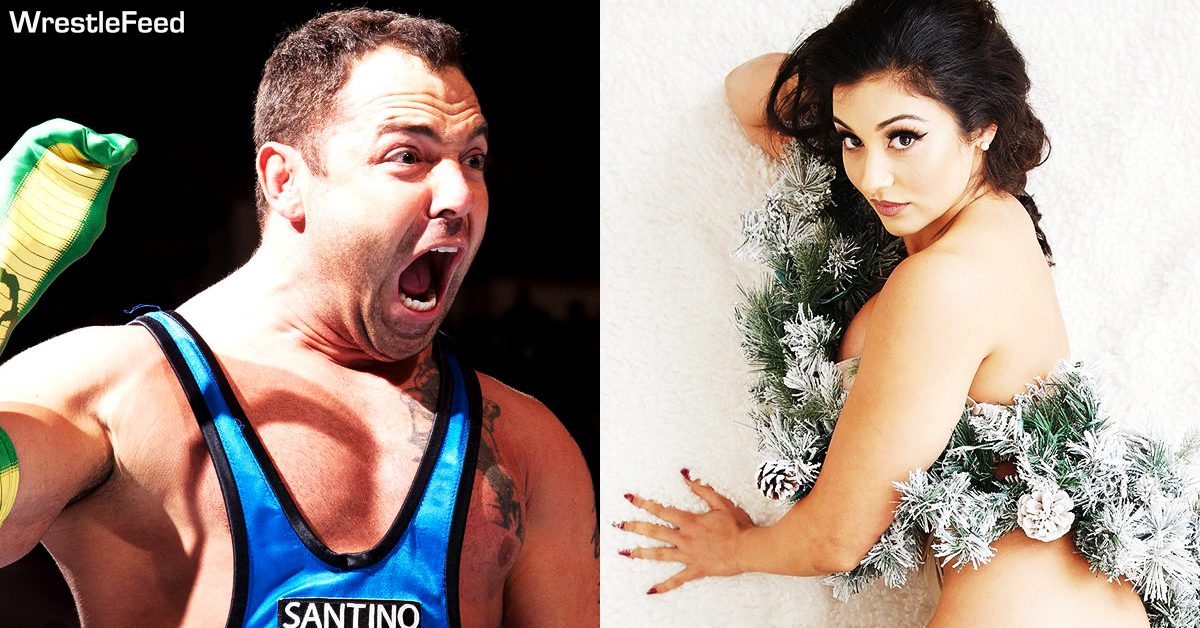 WATCH: Stacy Keibler's Super Hot Buns In A Revealing Bikini (Part 1):
• ON THIS DAY IN WCW HISTORY (March 11, 1995) – WCW PRO
On this day in 1995, Ted Turner's World Championship Wrestling aired an episode of their weekly TV show 'WCW PRO'.
This episode featured pre-taped matches on the road to the 'WCW Uncensored 1995' PPV.
The card can be found below:
Courtesy WCW Saturday Night – Hulk Hogan/Vader footage
Dustin Rhodes vs. Tom Burton
Sgt. Craig Pittman vs. Steve Neely
Courtesy WCW Saturday Night – Interview Lord Steven Regal & Bobby Eaton
Bobby Eaton vs. Scott Armstrong
Uncensored Control Center
Stunning Steve Austin vs. John Crystal
Hacksaw Jim Duggan & Dave Sullivan vs. Kevin Sullivan & Butcher