• Top SmackDown Star Reveals His All Time Favorite Promo Guys
During a recent interview with Vulture Hound, top SmackDown Live star Samoa Joe promoted his WWE Championship match against AJ Styles this Sunday at SummerSlam 2018.
Joe talked about his early influences, the indy wrestling scene, his favorite promo guys & more.
Below are the highlights:
His early influences:
"I think a guy, especially after I really started in the business was [WWE RAW producer] Arn Anderson. He had a real good technical acumen, great timing, incredibly explosive, and was able to kind of project an air about himself despite his stature. He seemed like he was ten feet tall.
"Bouncing back and forth, I caught a little bit of UWFI and I remember early Takada matches and seeing kind of the more shoot style of professional wrestling. It was a very mixed bag."
The indy wrestling scene flourishing:
"I hope it's a sustained strength. I've thought of the independents as a stable industry for a little over two decades, and that's because I stably worked in it, so I've understood it that way. I'm hoping that these companies are looking towards the future and also including their talent in their future plans. You know, understanding the value of them and taking care of them accordingly.
I get people all the time that say, 'Ah well, they're an independent, they can't afford to take care of the guys at this time.' But at the same time, you should still be making your best effort, because it's those gentlemen that step through those ropes every night who created this industry with their efforts and their abilities. They're the reason why you see this big flourishing, thriving independent scene. Around the world, in the UK, United States, Canada, Mexico…it's a great thing to see, and I just hope that they manage this wave accordingly and they get something that's lasting."
His all-time favorite promo guys:
"I like promo guys for, I'm sure like a lot of people, a lot of different reasons. Obviously, when it came to eliciting a reaction from an audience, especially at the time, I think Ric Flair is the guy who is constantly up there. Especially when you talk about speaking with passion and being able to convey a ton of emotion with his words and his body language.
And you know, there's other guys. I think Mick Foley, Mankind, had a brilliant delivery. Jake 'The Snake' Roberts, he's also got…you know, when people look back and they understand nuanced abilities as far as promos come, he's one of those guys. But the list is long."
Announcement: We have launched our 'WrestleFeed' App on both Android & iOS. We're trying to create Wrestling's own Social Media with it. Apart from all the wrestling news, videos & other updates on the app, we're also going to do a 'Wrestling Quiz' every week before Monday Night RAW soon. The winner of that Quiz will win $100.
Please download our app now! Below are the download links:
Android – http://bit.ly/2IVQ3yU
iOS – https://apple.co/2Oido0R
• Former WWE Diva Shares A Photo Of Her Picture Perfect Butt
Former WWE Divas Champion Kelly Kelly (a.k.a Barbie Blank) is having a fun time on her vacation.
Below are some of her recent posts: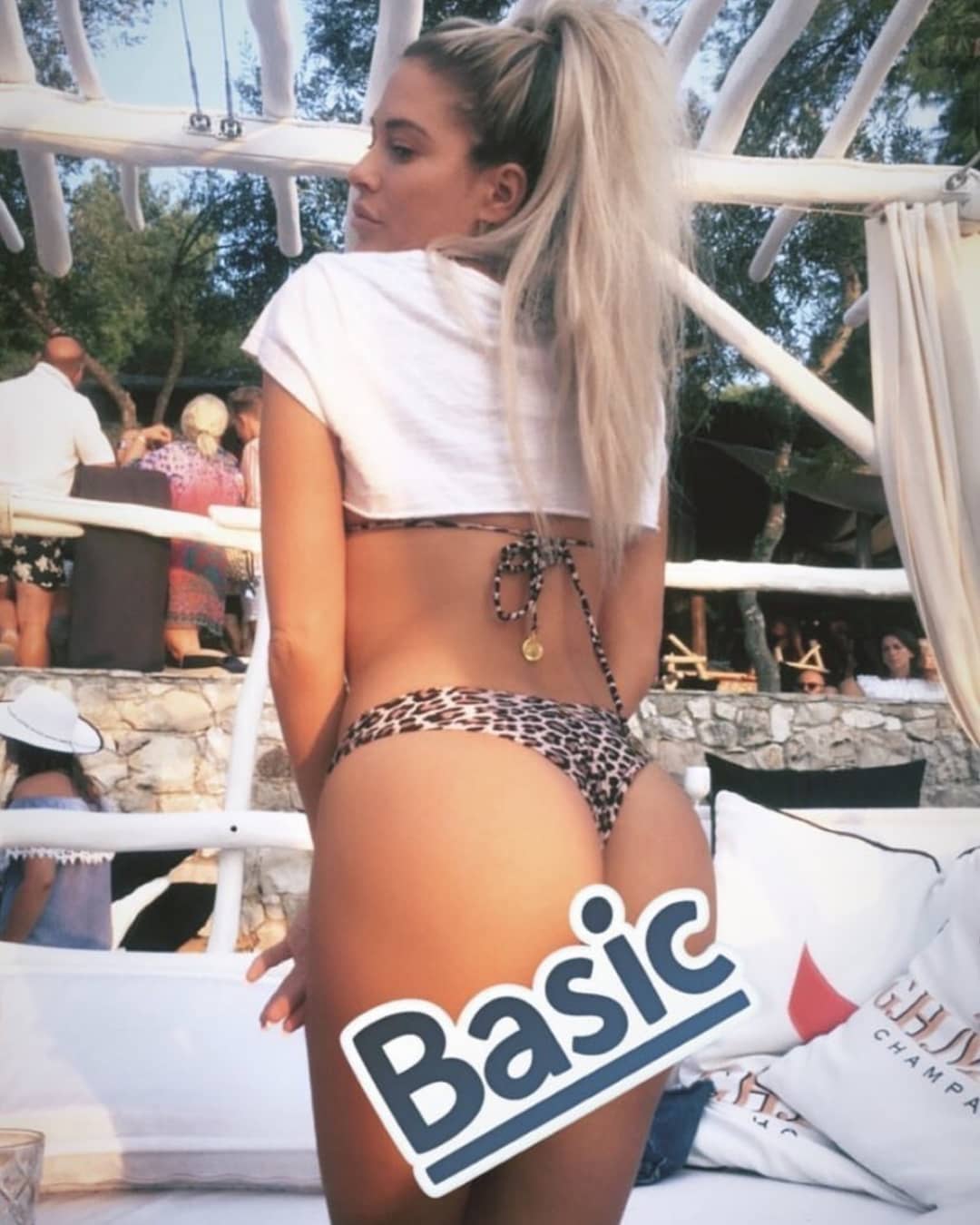 — World Wrestling News (@WWENewsMafia) August 17, 2018
— World Wrestling News (@WWENewsMafia) August 17, 2018