• Former WWE Star Apologizes For Calling Vince McMahon's Deceased Mother A "Wh*re"
Former Intercontinental Champion "The Big Guy" Ryback was on his way to becoming a main eventer in WWE back in 2012, but Vince McMahon canceled his monster push to the top.
He was released from WWE in 2016. Since then, Ryback has been critical of WWE because he feels Vince wants to make sure that he doesn't succeed.
Ryback has revealed that he had a legal battle with WWE over the "Ryback" name. He also noted that WWE wanted him to hand over all his Social Media accounts to them after he was released, which he refused to do.
His TikTok account is popular and has a good reach, but his Twitter reach is almost dead despite having 1.4 million followers!
Ryback believes WWE works with Twitter and played a role in restricting his reach on the platform.
Vince's mother passed away earlier this year and Ryback said some very insensitive things about her back in April. You can read it below (he later deleted some of the tweets):
"Vince McMahon like most promoters has an insatiable urge to have control.
He had no control watching his mom get beat up as a child, which is a horrendous thing for a kid to witness, as their wh*re mom tries to make ends meet.
Vince has failed to evolve. F**k you old man. 😉 "
"It's so crazy how many people are ok with a psycho billionaire toying with innocent people's lives and wh*ring out a human circus, but can't stand the actual truth of that man's psychological weakness.
48 Laws of Power. Your clock is ticking old man. You take nothing with you. 😉 "
"This can't be debated and is a fact. This man has killed more wrestlers than anyone and continues to as he approaches his end.
His mother was a nice and sweet woman, but I will speak the truth as this living demon continues to try and hurt me and my brand. #Ryback TM"
Today, out of nowhere, Ryback decided to apologize for calling Vince's late mother a "wh*re".
Below is what he tweeted:
"I don't condone anything WWE and Vince McMahon have done in terms of things while I was there and the last 6.5 years of walking away.
I stand by the things I've said, but do apologize for referencing his mother with what I said. I met her & she was beyond kind to me. Sorry Vicky."
Below is a photo of Vince's mother (who died at the age of 101 on January 20th 2022):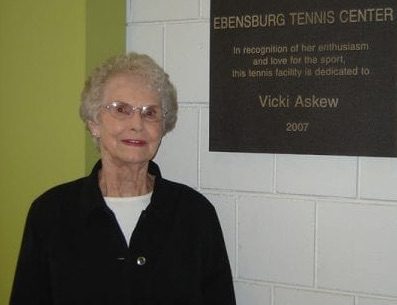 WATCH: Lana Exposes Her Buns Under A Christmas Tree:
• ON THIS DAY IN WWF HISTORY (December 24, 1994) – WWF Superstars of Wrestling *Christmas Episode*
On this day in 1994, the World Wrestling Federation aired an episode of their weekly TV show 'WWF Superstars of Wrestling'.
This episode was pre-taped at the Mid-Hudson Civic Center in Poughkeepsie, New York and featured matches, promos & storyline segments on the road to the 'WWF Royal Rumble 1995' PPV.
Here's the card:
WWF Tag Team Championship Tournament Quarter Finals: The Heavenly Bodies vs. The Bushwhackers
Hakushi vs. Scrub
Lex Luger vs. Scrub
Jeff Jarrett vs. Scrub
Doink The Clown vs. Scrub