Below are some top WWE news stories of the day:
– In one of his latest live stream videos, former WWE star Ryback revealed he was scammed of $2,000 recently:
"The scammer guy, I gotta shoot him a message. So, Phoenix Marie told me there's this guy who might be able to help me. His name is Yao Cabrera. He's from Brazil, he does some YouTube comedy stuff. She goes, 'he should be able to help you with your accounts. She started giving him money, and he was giving her more views on Instagram. I go, 'are you sure?' She says she's sure.
I message him, and he's got a whole team of people, so it's a scammer. I'm talking to someone who claims it is him, but it wasn't him, but the real guy reached out to me later. Anyway, I gave him two grand, and they wanted seven, but I gave them two to start out, and he was supposed to help with YouTube and TikTok and Instagram.
I talked to him beforehand and said that I don't need fake followers, I need my accounts fixed, and he said 'yes we deal with all of these companies.' I go to Phoenix again, and I ask if they're sure, because typically these people are scammers, and she said 'No, swear he fixed my account.' Anyway, I give him money, and they immediately start asking for more money."
– WWE RAW Superstar Maxxine Dupri walked the ramp at her first ever New York Fashion Week.
Triple H was in attendance to support her. Amazon Founder Jeff Bezos and Endeavor CEO Ari Emanuel were also present.
You can watch it below:
Maxxine Dupri walked the ramp at her first ever New York Fashion Week.

Triple H was in attendance to support her. Amazon Founder Jeff Bezos and Endeavor CEO Ari Emanuel were also present. pic.twitter.com/6nsDxIbqYU

— WrestleFeed (@WrestleFeedApp) September 11, 2023
Below is a photo of Triple H in attendance: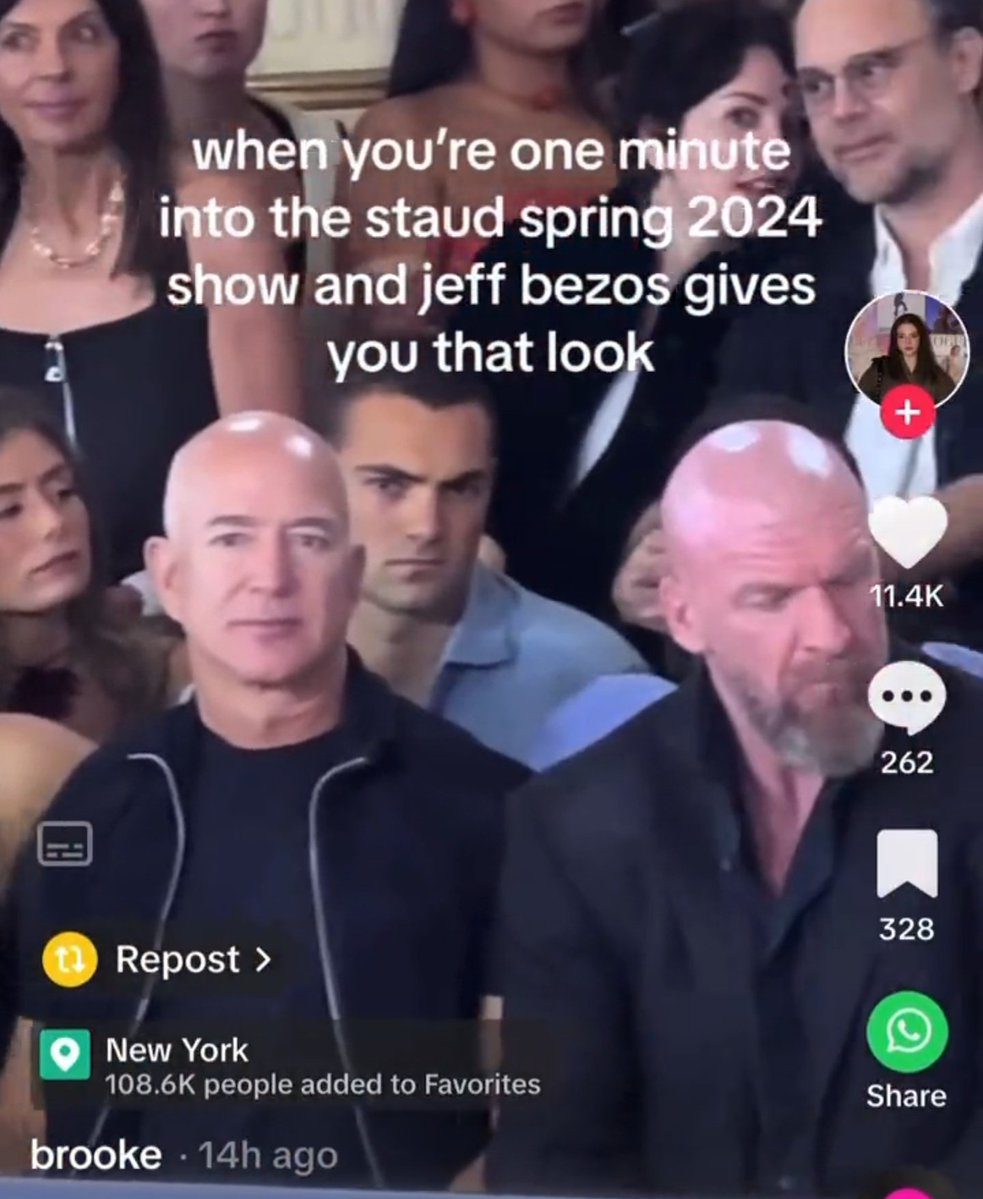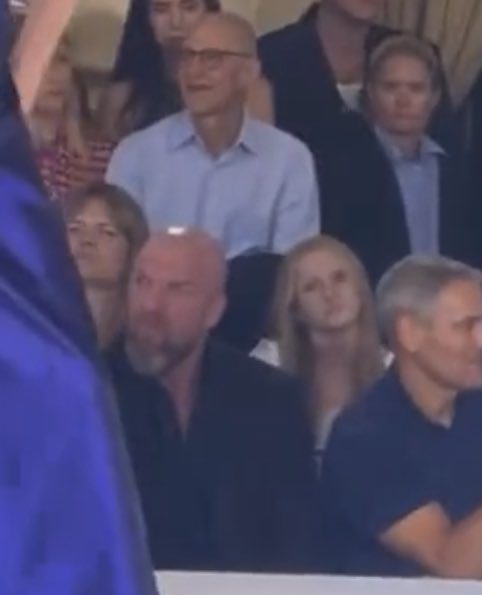 Also Read: Former TNA Tag Team Champion Arrested On Terroristic Threats Charge
WATCH: Paige's Big Knockers (Part 1):