• ON THIS DAY IN WCW HISTORY (October 12, 1997) – WCW Worldwide
On this day in 1997, Ted Turner's World Championship Wrestling aired an episode of their weekly TV show 'WCW Worldwide'.
This episode was pre-taped from the Disney MGM Studios in Orlando, Florida and featured matches, interviews & storyline segments on the road to the 'WCW Halloween Havoc 1997' PPV.
The card of the show can be found here:
– Buff Bagwell & Scott Norton vs. Southern Posse
– Villano IV & V vs. Bobby Eaton & Joey Maggs
– Greg Valentine vs. Terrance Black
– Hangmen #1 vs. Roadblock
– The Giant vs. Jerry Flynn
• Former WWE Wrestler Adam Rose Gained Huge Size After Retirement (Photo), Says WWE Told Him Not To Train To Fit His Character
Former WWE wrestler Adam Rose retired from in-ring competition earlier this year.
Since then, he has got massive in size. Below is a photo: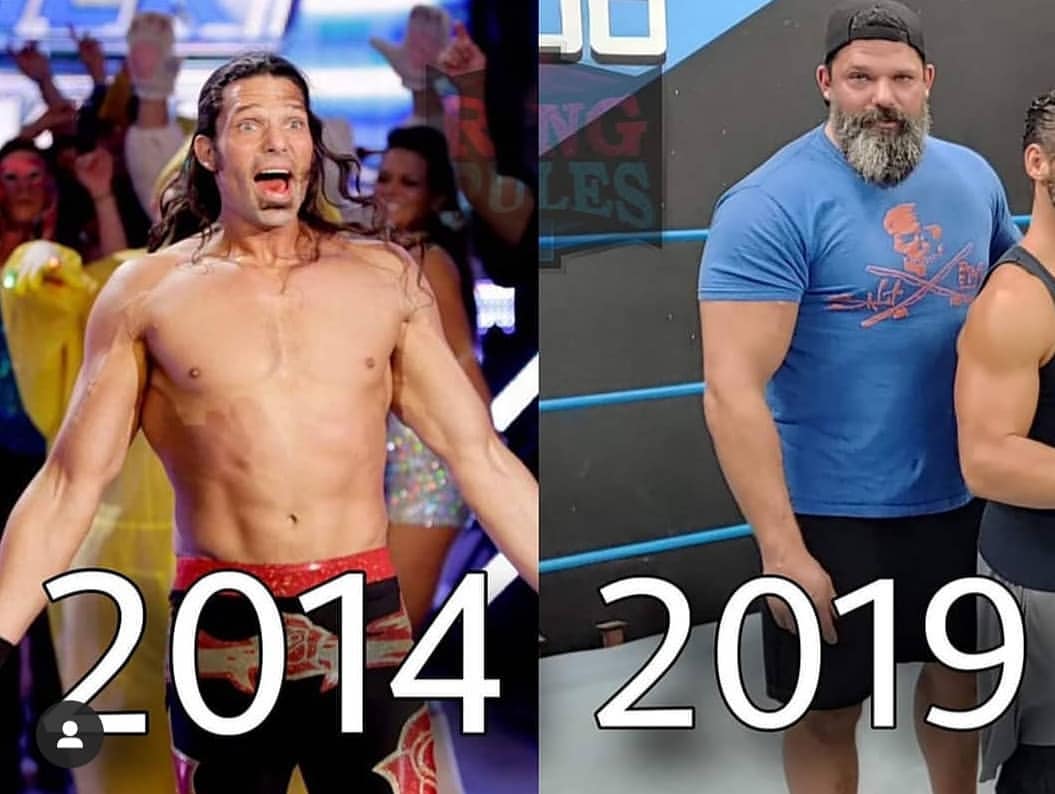 Below is what he posted about his weight gain on Instagram:
"My weight gain has caused some interest so let me explain.. Before coming to the #WWE I weighed 236 lbs.. when I performed as #LeoKrugar my weight was around 225 lbs.
When I made the transition to #Adamrose, I was asked to refrain from weight training, so the character would not look like a #prowrestler at all, and also to get as far away from the Krugar character as possible.
My weight as Adam was around 201 lbs.. unfortunately as everyone now knows while in the WWE I developed a drug addiction which lead to me losing considerable weight and getting sick.
At my worst I weighed in at 176 lbs in the WWE.. I was living on a smoothie a day and barely ate.. After a long stint in rehab, thanks to the WWE, I was able to clean up and get my life back together..
Currently I weigh 258 lbs and feel good. I weight train religiously and eat food again.. probably too much food.. but I enjoy it so not gonna stop. I'm happy and on a much better track.. thank you.. #nxt #aew #powerlifting #weightlifting #bodybuilding #swoledaddy #jacked #happy #FatBoyHappy"
Adam Rose also noted that he has 22″ pythons now:
WATCH: WWE Ring Announcer JoJo Shows Off Her Huge ASSets: