• OLD SCHOOL VIDEO HISTORY (April 22, 1996) – Tajiri As A WWF Jobber
On this day in 1996, Tajiri, who is now known as an ECW/WWF/WWE Veteran, was used on Monday Night RAW to put over The Godwinns in a Tag Team match.
You can watch it all below:
• Former WWE Wrestler Returning To Impact Wrestling
Former WWE wrestler Katie Lea Burchill will be returning to Impact Wrestling as she's being advertised for the next set of Impact Wrestling tapings.
Below is a poster for the tapings:
Official poster for @IMPACTWRESTLING TV Tapings live from @StClairCollege June 1st and June 2nd – Get your tickets online NOW at https://t.co/iGcef2cixT pic.twitter.com/4ZI0Gp1WFp

— BorderCityWrestling (@bcwonline) April 18, 2018
• WWE Promotes Impact Wrestling Big Time In Upcoming DVD
As we noted before, WWE Home Video UK reported that WWE has worked with Impact Wrestling on an upcoming DVD on Hardy Boyz and it will be feature the BROKEN Hardys content from TNA Impact Wrestling.
This is the first time a WWE DVD will feature TNA Impact Wrestling content.
Below is what WWE Home Video UK posted:
"We can exclusively reveal that WWE has worked with Impact Wrestling on Twist of Fate: Best of the Hardy Boyz. For the first time ever, a WWE DVD release will feature footage from Impact, as part of a candid look at the "Broken Universe"! Out on DVD 30th April!"
According to WrestlingDVDNetwork, the footage from Impact Wrestling in this DVD will feature the Global Wrestling Network app's logo (as seen in the screenshots below):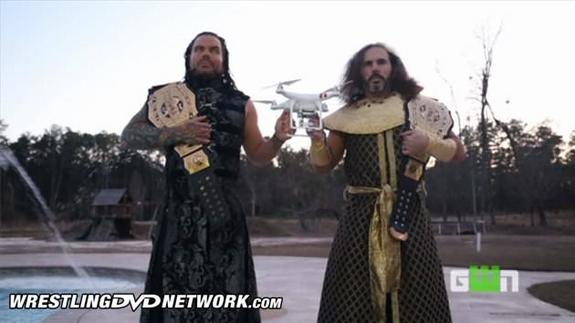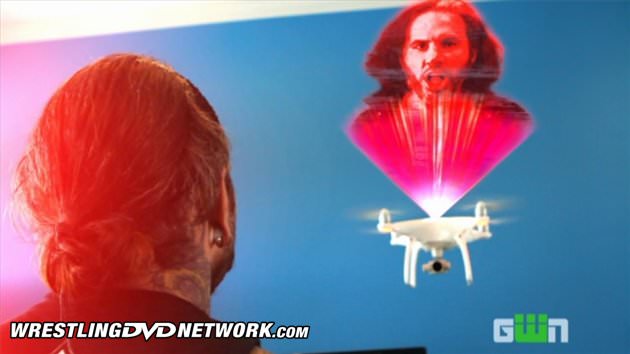 The DVD also features the following notice from WWE:
"To watch all the Hardys' Impact Wrestling matches in their entirety, download the Global Wrestling Network app. Available on all your favorite streaming devices!"