3. Hulk Hogan Says Crybabies Complaining About Hurricane Irma Need A Heatbutt From Kevin Owens, Latest Photo Of Ric Flair
– WWF Legend "The Immortal" Hulk Hogan commented on people complaining about Hurricane Irma on Twitter and the Hulkster noted how things could've been worse. Below is what Hogan posted about this on Twitter:
"No water, no power, crybabies, everyone's complaining, these people have no clue how bad it could be. Praying for those that got hit hard, lost homes, lives, businesses, lost everything. Thank you God for helping those with divine highly blessings, God speed only love HH."
Hogan replied the following to a fan who offered help: "We're good, but some spoiled people don't have a clue, they need a K Owens head butt my brother HH".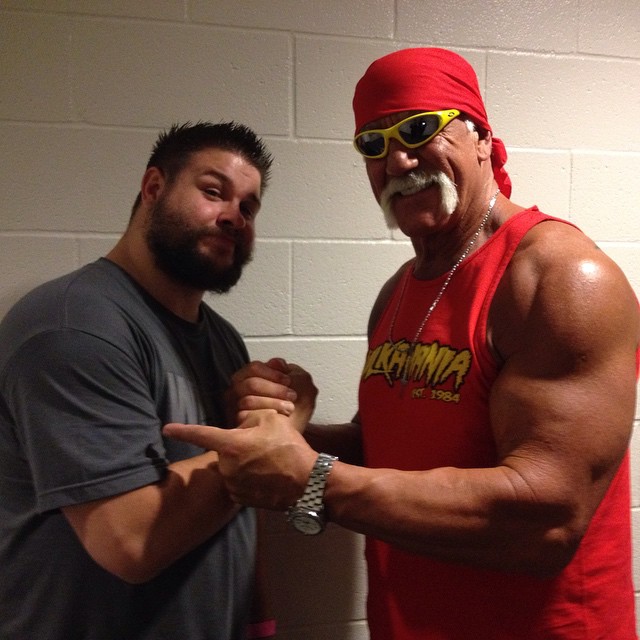 It should be noted that Hogan has been a fan of Kevin Owens ever since his debut and made the following tweets after Owens' segment with Mr. McMahon on this week's SmackDown Live:
No crybabies in wrestling,hurt leg,broken finger,neck hurts,broken rib,Vince OG"doesn't have to"will do anything,follow that kids,"balls" HH

— Hulk Hogan (@HulkHogan) September 13, 2017
Vince just taught this new crew how to get somebody over,now Shane needs to put icing on cake then KO will be money forever. HH

— Hulk Hogan (@HulkHogan) September 13, 2017
Sell brother sell HH

— Hulk Hogan (@HulkHogan) September 13, 2017
– Below is the latest photo of "The Nature Boy" Ric Flair:
Look Who Popped In Today! Sir Charles ? pic.twitter.com/GVl3elpDAH

— Ric Flair® (@RicFlairNatrBoy) September 14, 2017