Former World Champion and WWE Hall of Famer Booker T recently discussed the main event of Survivor Series 2017 getting changed, Jinder Mahal's WWE Title run, Jason Jordan & more. Below are the highlights:
On why he doesn't like Brock Lesnar vs. AJ Styles match:
"But as far as AJ Styles-Brock Lesnar, I don't like that match-up. Brock Lesnar is a beast. We know AJ Styles, they don't call him "The Phenomenal One" for nothing. The guy is actually that good.
But step up to Brock Lesnar's level, that's like almost a Middleweight going up against a Super Heavyweight, a Super Heavyweight that can move like a Middleweight. So that's why I don't like the balance of that one right there. I don't give AJ too much of a chance, but then again, AJ could surprise me."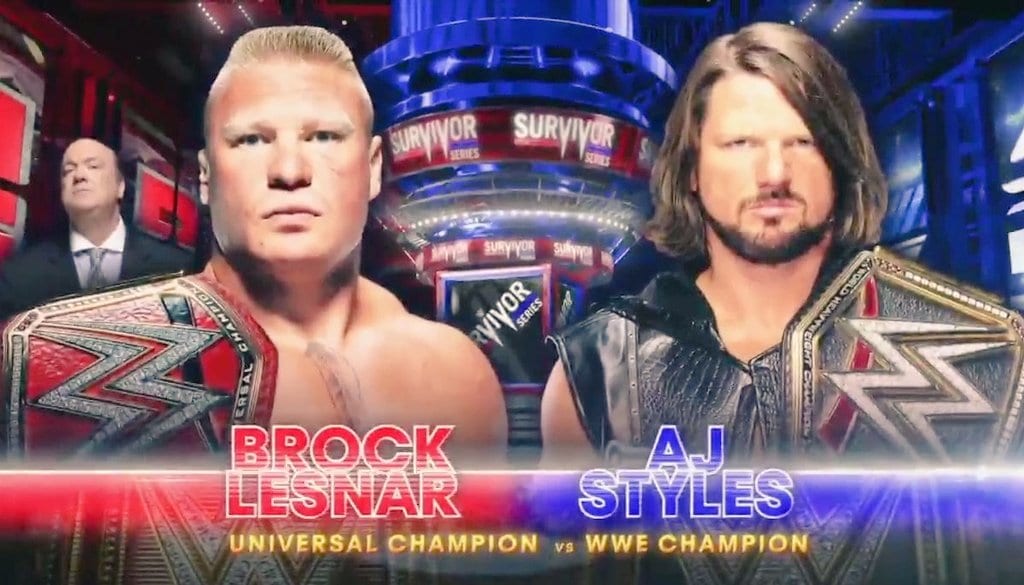 On why he thinks Jinder Mahal brought legitimacy to the WWE Championship:
"I think Jinder Mahal has had a great run. I think Jinder Mahal has brought legitimacy to the championship. I think with Jinder Mahal as champion, people look at the WWE championship now as – "Man, we got to get the title off this guy."
It's almost like The Iron Sheik when he had it back in the day and Hogan had to actually get it off of him….you know…. drop the big leg drop, bring America the championship back home. I like it, this dynamic. It's almost like when Sgt. Slaughter had his heel run. People hateed it. You know what I mean? I love it. This is Professional Wrestling, what Jinder Mahal is doing.
And for Jinder Mahal to go from opening match guy…then he pretty much made his way to the mid-card. And people thought he was gonna go. But Jinder Mahal, he went and transformed himself. Jinder Mahal went and did a full makeover and he came back to the WWE bigger, stronger, faster than he was before. He was rebuilt totally."
On what's next for Jinder Mahal:
"Jinder Mahal, he's either gonna go back to the mid lower card, he's gonna fade into obscurity or he's gonna become a two-time WWE Champion. I don't know. You got three choices. If you have to choose obscurity, mid card to lower card, becoming a two-time champion again sooner than later."
On Jinder Mahal possibly recapturing the WWE Championship in India:
"That right there is actually a great idea. And if there was to go with something like that, …you know…. Man how big would that be! It'd be insane. It will be like the Astros winning the World Series at home. That might be where they go with this thing. I like it. I like the idea."
On Jason Jordan:
"I'm not a huge fan of Jason Jordan or anything like that. I'm not gonna hate on him, but as far as an opportunity in this business, it's few and far between.
People say Booker T why you always heeling on Jason Jordan? I'm not heeling first of all. I just want to let all the fans out there know I'm not a heel, I'm not a babyface. If I like you, I like you. If I don't like you, I don't like you. It's that simple.
And Jason Jordan is a guy, to me, he has not proved himself to be a top guy on Monday Night Raw. I don't see one sign in the audience that says Jason Jordan is my guy. And if you ain't got no sign out there that tells me one thing, either you ain't that hot or people just don't care."