The Hell In A Cell 2020 pay-per-view will air tonight from the WWE ThunderDome in Orlando, Florida.
4 out of the 5 matches on the card have something on the line, while Elias vs. Jeff Hardy will just be a normal match.
With 3 Hell In A Cell matches taking place, there's some potential for some surprising things to happen at the event.
In this article, let's take a look at 4 surprises WWE could pull off at Hell In A Cell 2020 tonight.
4. Someone Falls From The Top Of The Cell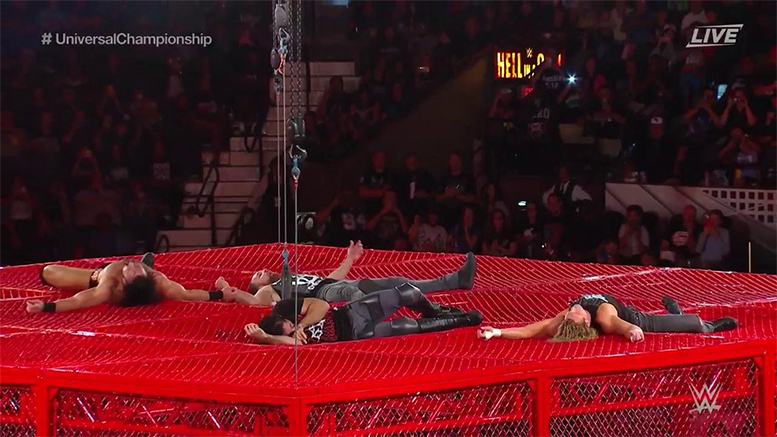 In every Hell In A Cell match, there is always a chance of the competitors climbing to the top of the cell and one or all of them falling off from there (side of the cell wall).
The last time we saw a bump from the top of the cell was at the Hell In A Cell 2017 pay-per-view, where Shane McMahon dived from the top off the cell to elbow drop Kevin Owens, but went through the table himself as Sami Zayn saved Owens (and Seth Rollins & Dolph Ziggler went through the announce tables when they fell mid-way from the Cell wall back in 2018).
While Bayley vs. Sasha Banks has a small chance of featuring such a spot, the match between Drew McIntyre and Randy Orton and/or Roman Reigns and Jey Uso could feature it.
The most likely one to go off the top would be Uso, since he has the best high-flying abilities out of all these wrestlers and such a brutal spot may lead to him quitting against the Tribal Chief.
*Go to the NEXT page to continue reading this article