• "He's an unsung hero" – Jim Ross Praises Old School Legend
On a recent episode of his weekly 'Grilling JR' podcast, 2007 WWE Hall of Famer Jim Ross spoke very highly of Old School AWA Legend Brad Rheingans.
Brad Rheingans wasn't just a very good professional wrestler, but also trained many wrestlers who ended up becoming Superstars & Legends, such as JBL, Vader, Brock Lesnar, Rick Steiner… & many others.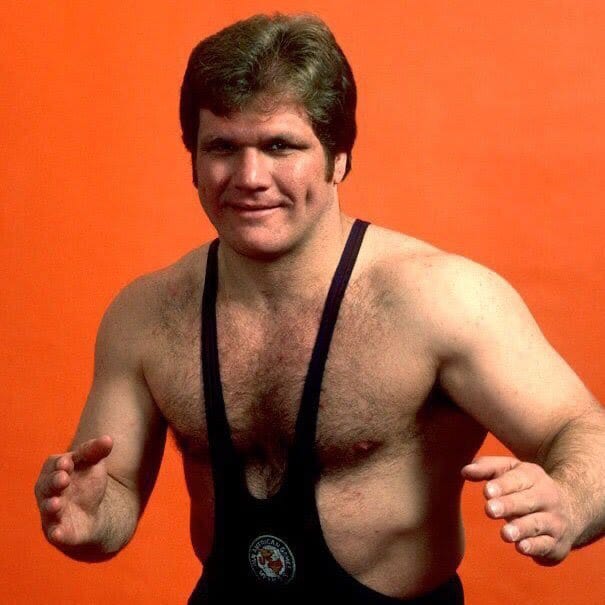 Here's what J.R. had to say about Brad:
"Brad was a great coach, great trainer. Real good mentor cause he could identify with these young, 'just being former amateurs' and very involved in training a lot of those guys in Gagne's AWA territory.
He's an unsung hero. He's not referred to enough for his contributions. Always did a great job.
I don't know anybody that Rheigans trained that wasn't fundamentally sound as hell. They got it cause he was a coach, he was a teacher, he was an educator and that's missing a lot today.
He wasn't one of those, 'Hey, brother' this or 'work the gimmick' deal. All straightforward communication and a real good teacher, good communicator, good coach.
So Rick started off the right way and got a real good foundation from Brad Rheingans and later on, Eddie Sharkey."
Brad Rheingans also wrestled for the World Wrestling Federation in 1987, but mostly wrestled on the undercard and didn't make it onto any PPV card.
Also Read: Jim Ross Reveals Which WCW Superstar Vince McMahon Wanted In The WWF After March 2001
WATCH: Trish Stratus Seduces Stevie Richards:
• On This Day In Pro Wrestling History (May 18, 2003) – WWE Judgment Day 2003
On this day in Pro Wrestling history on May 18, 2003, World Wrestling Entertainment aired 'Judgment Day 2003' LIVE on PPV from the Charlotte Coliseum in Charlotte, North Carolina.
It was the 5th Judgment Day PPV out of 11, that the WWF/WWE aired between 1998 and 2009.
Here are the PPV results:
– John Cena & The F.B.I. defeated Chris Benoit, Rhyno & Spanky
– La Résistance defeated Scott Steiner & Test
– Ladder match – WWE Tag Team Championship: Eddie Guerrero & Tajiri defeated Team Angle (c)
– Vacant WWE Intercontinental Championship: Christian won a Battle Royal
– Bikini Challenge: Torrie Wilson defeated Sable
– Mr. America defeated Roddy Piper
– World Heavyweight Championship: Kevin Nash defeated Triple H (c) by DQ
– WWE Women's Championship: Jazz (c) defeated Jacqueline, Trish Stratus and Victoria
– Stretcher match – WWE Championship: Brock Lesnar (c) defeated Big Show