• "He's back to 100% deafness in both ears" – Update On WWE Hall Of Famer's Health
We previously reported that WWE Hall Of Famer 'Superstar' Billy Graham (Real name: Eldridge Wayne Coleman) was dealing with severe health issues, after having a bad infection in his ears, that eventually spread to his bones and left him hospitalized for quite some time.
His wife Valerie Coleman has now provided an update about her husband's current status on Superstar's official Facebook account.
Here's what she posted:
"Greetings facebook friends and fans. Below is an update from Billy's wife Valerie. God Bless you all, and thank you:
Update on Wayne;
First I want to apologize for not updating everyone before now…between the stress and concern for my husband along with me still recovering from Covid it's been an incredibly challenging week.
Wayne is still in the hospital…He had dialysis on Monday and Wednesday…. tolerated it well…they've seen some slight improvement in his kidney function.
Still dealing with the congestion in his lungs and some heart concerns. But truthfully as far as what the doctors are saying the infection in his head seems to be the biggest issue and the most difficult to treat. (He's also back to 100% deafness in both ears).
The need for prayers continues….my hope is in God…All things are possible with Him… thank you all from the bottom of my heart."
Below is a recent photo of Billy Graham: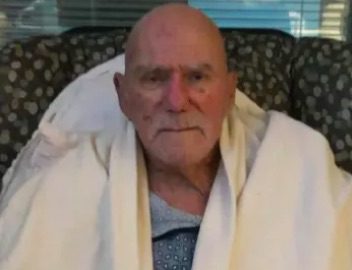 WATCH: Lex Luger Walks Again (July 31, 2022):
• On This Day In Pro Wrestling History (March 16, 2008) – Old School Wrestling Manager Passed Away
On this day in 2008, we lost Old School Wrestling Manager "Playboy" Gary Hart (Real name: Gary Richard Williams) at the age of 66 due to a heart attack.
Most of you will probably remember him as a manager in World Class Championship Wrestling promotion and Jim Crockett Promotions / World championship Wrestling.
Among his clients were famous Wrestlers such as The Great Muta, Al Perez, Gino Hernandez, Terry Funk and Kendo Nagasaki.
Hart was inducted into the WWE Hall of Fame in 2021 as part of their annual "Legacy Wing" inductions.
† REST IN PEACE GARY HART
January 24, 1942 – March 16, 2008