• "He's terrible at $ex" – Jake Atlas On Current WWE Wrestler
We previously reported that former WWE NXT & AEW Wrestler Jake Atlas was charged with domestic battery for an incident that took place on May 23rd.
In Orlando, Florida, Atlas was drinking at "Big Daddy's Roadhouse" when he called his partner to pick him up.
Atlas then encouraged his partner at stay at the bar and drink with his friends.
Jake then wanted to go to "another friend's house to be intimate together", but got mad when he saw his partner giving attention to someone else.
This led to a verbal argument and Jake "became physically aggressive" and charged at his partner, and another witness had to step in to break it up and told Jake to "sleep it off" as he was intoxicated.
As they reached their apartment, the partner left, but Atlas followed him and continued to yell at him.
Jake tried to attack his partner again and despite other witnesses stepping in to prevent it, Atlas managed to scratch his partner's left forearm and tore his tank top.
Atlas went back into the apartment that he shared with his partner and refused to leave, and that's when the Police were called.
The Police gave many chances to Atlas to explain his side of the story, but he kept on badmouthing his partner. Police then came to the conclusion that Atlas was the aggressor and he was arrested.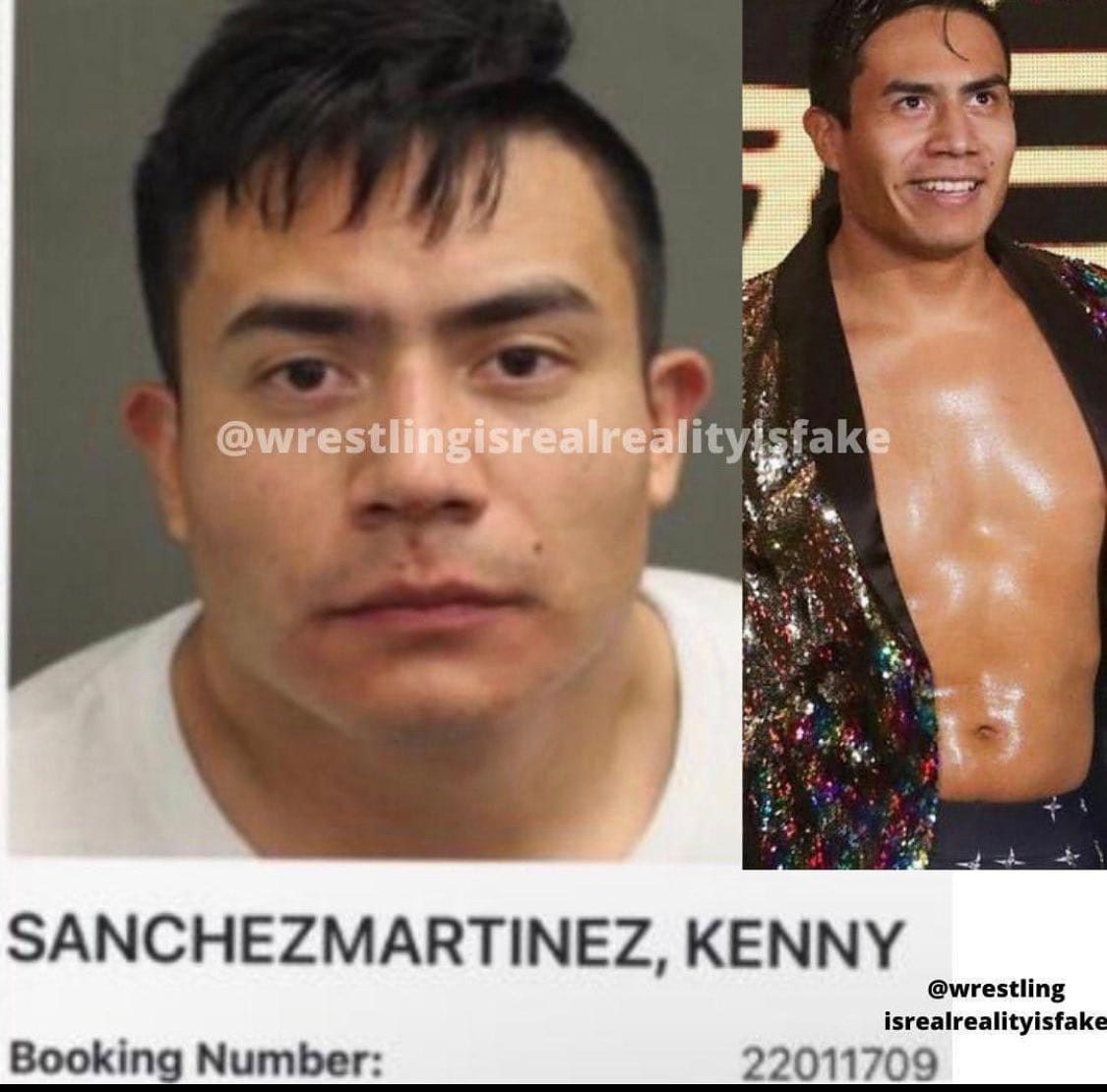 Jake later signed a no-contact order, where he can't contact his partner and has to stay at least 500 feet away from him.
In an update to this situation, TMZ is reporting that the case has been dropped. They obtained a document which was filed last week that stated:
"From the investigation which has been made, it is the opinion of the writer that this case is not suitable for prosecution."
TMZ has now released the police video footage of this incident, where Atlas said:
"I am an international trained superstar. I have worked across the country, across the world…He is a nobody.
He's 6'5 and f**kin' jacked as f**k. I won't touch him. I've had the best $ex of my life ever, that isn't him.
He is white as f**k so that's why he doesn't understand rights. But I'm Mexican and I will do what I need to do to protect myself from you (the police). I'm not going to let you use your white power against me.
He's a terrible boyfriend and he's terrible at $ex."
You can watch the whole video below:
For those who don't know, Atlas' boyfriend in this incident is current NXT 2.0 wrestler Duke Hudson.
During his time in WWE, Atlas wanted to be the 1st openly gay WWE World Champion, but he was released from the company in August 2021.
Atlas was on a per-appearance deal with AEW and they have no connection with him now.
WATCH: Sonya Deville Topless (Part 2):
• ON THIS DAY IN WWF HISTORY (August 24, 1991) – WWF Superstars of Wrestling
On this day in 1991, the World Wrestling Federation aired an episode of their weekly TV show 'WWF Wrestling Challenge'.
This episode was pre-taped at the Worcester Centrum in Worcester, Massachusetts and featured matches & storyline segments on the road to the 'WWF SummerSlam 1991' PPV.
Here's the card:
1. Ricky Steamboat vs. Jim McPherson
2. Sgt. Slaughter vs. Bill Pierce
3. Koko B. Ware vs. Dick Warning
4. Irwin R. Schyster vs. Mark Hammond
5. The Natural Disasters vs. Andy Garcia & Ross Greenburg
6. Bret Hart vs. Bob Bradley