Bonus News: WWE's Tweet Begins Speculation Regarding Former WWE Star's Return, Photos Of TNA Being Mentioned On WWE 24
– WWE's Tweet Begins Speculation Regarding Former WWE Star's Return
WWE recently tweeted a video playlist of former WWE Intercontinental Champion Shelton Benjamin. Here's what the description of the link that was tweeted read: "Before Shelton Benjamin returns to SmackDown Live, check out The Gold Standard's most jaw-dropping feats of athleticism in this WWE.com playlist."
This obviously began speculaton that WWE was promoting the return of Shelton Benjamin. While that might still be a possibility (as WWE announced last year that Benjamin would return to the company and be a part of SmackDown Live, but that didn't happen due to his shoulder injury), but this was an old playlist from last year that WWE created to promote Benjamin's return and that's why the description started with "Before Shelton Benjamin returns to SmackDown Live".
WWE deleted this tweet earlier today, so it was most probably just a mess up.
– Photos Of TNA Being Mentioned On WWE 24
Below are a couple of photos of TNA being mentioned on the WWE 24 special on Kurt Angle on the WWE Network: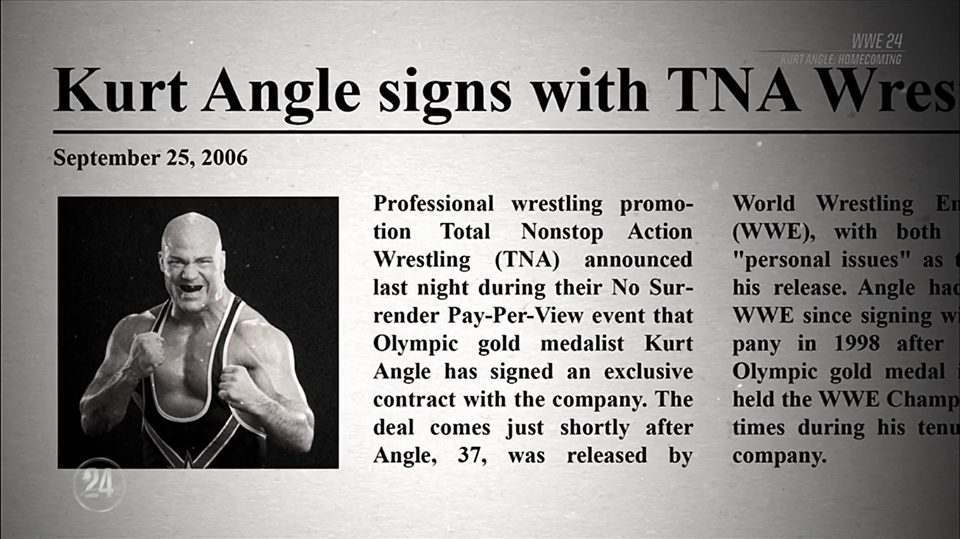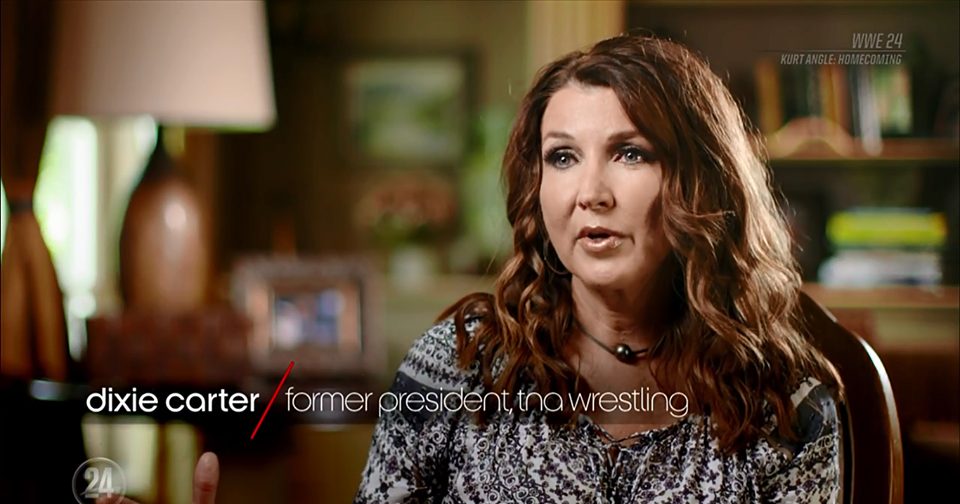 It should be noted that this isn't the first time that TNA was mentioned on the WWE Network.