• On This Day In Pro Wrestling History (September 21, 1987) – WWF MSG House Show
On this day in Pro Wrestling history on September 21, 1987, the World Wrestling Federation held a televised house show in the world's most famous arena, Madison Square Garden in New York City, New York.
The Garden was almost sold out that night with an attendance of 19,745 Fans in the arena.
The results can be found here:
– Scott Casey defeated Steve Lombardi
– Don Muraco defeated Bob Orton Jr.
– Haku & Tama defeated Rick Martel & Tito Santana
– Tiger Chung Lee defeated Brad Rheingans
– WWF World Heavyweight Title: Hulk Hogan (C) wrestled One Man Gang to a double-count-out
– Jacques Rougeau & Raymond Rougeau wrestled Dino Bravo & Greg Valentine to a time-limit-draw
– George Steele defeated Sika via DQ
– Junkyard Dog wrestled Ted DiBiase to a no-contest
– Harley Race defeated Hillbilly Jim
– Randy Savage defeated Honky Tonk Man
• Impact Wrestling Hall Of Fame 2018 Inductee Revealed
TNA Original Abyss will be inducted into the Impact Wrestling Hall Of Fame Class of 2018 during the Bound For Glory weekend next month.
Abyss will be the first home-grown TNA/Impact talent that will be inducted into the TNA/Impact Wrestling Hall of Fame.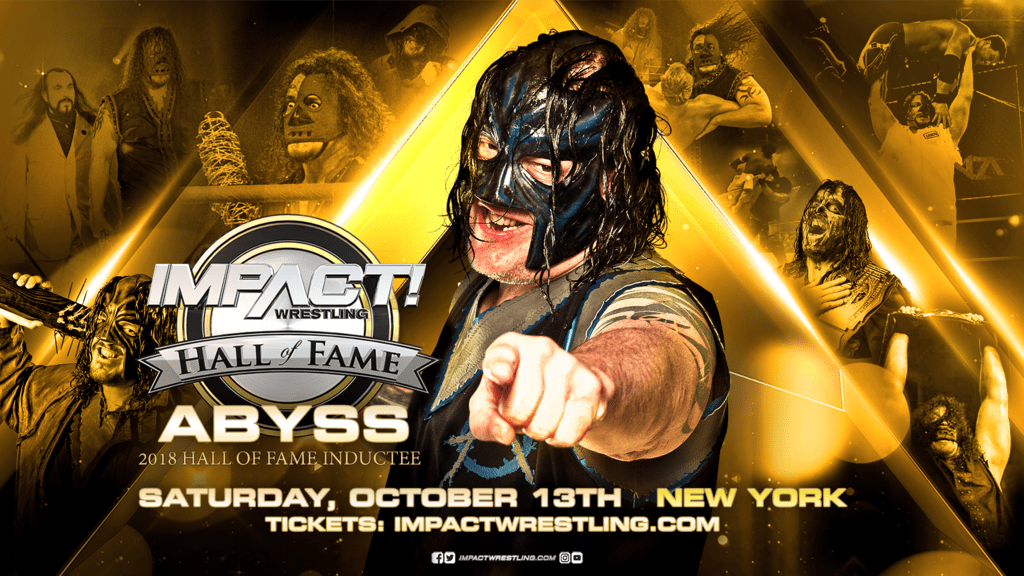 Abyss made his TNA debut back in June 2002 and has stayed with the company since then. Abyss is also the only Impact Wrestling Hall of Fame inductee that has never worked for WWE.
However, that doesn't mean WWE never offered him a contract. During an appearance on The Pancakes and Powerslams Show, Abyss revealed that WWE wanted to sign him back in 2006 for a program with The Undertaker, but he refused:
"There was interest from WWE. I was at a time in my career where my contract was coming up, but I decided to stay with TNA. It was definitely an offer there in 2006 to work with The Undertaker, but again, I was such a big part of the beginning of TNA, I was such a home-grown talent, a base talent who they were building around, I decided to stay.
I have no regrets, to be honest with you. Like I said, TNA has been my home and treated me so good, so in the end it was a pretty easy decision for me to make, and I've never looked back."
Below are all the members of the TNA/Impact Wrestling Hall of Fame:
– Sting (2012)
– Kurt Angle (2013)
– Team 3D a.k.a Dudley Boyz (2014)
– Jeff Jarrett (2015)
– Earl Hebner (2015)
– Gail Kim (2016)
– Abyss (2018)
Below are Abyss' accomplishments in TNA/Impact Wrestling:
– 1x NWA World Heavyweight Championship
– 1x TNA X Division Championship
– 2x TNA Television Championship
– 2x TNA World Tag Team Championship
– 1x NWA World Tag Team Championship
– Gauntlet For Gold 2005
– Fight for the Right Tournament 2006
– TNA Triple Crown Champion
– TNA Grand Slam Champion