• Old School Wrestling Legend Celebrates His Birthday
Old School Pro Wrestling Legend Jerry "The King" Lawler turns 69 today.
Lawler started his long illustrious career in 1970 and still occasionally wrestles today.
During all those years he won countless championships, including several World Titles (AWA, CWA/USWA, WCCW, …), but never won one in the World Wrestling Federation.
In 2007, The King was inducted into the WWE Hall of Fame by his friend, Star Trek actor William Shatner.
HAPPY BIRTHDAY JERRY LAWLER!
• James Ellsworth Says His Legal Team Has Found Concrete Evidence That He's Innocent
Former WWE wrestler James Ellsworth has been accused by an underage fan of sending her inappropriate photos & videos of his private parts.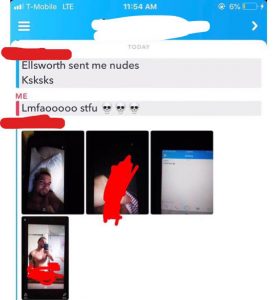 After hearing about these allegations, Ellsworth issued the following statement:
My client, James Morris, known publicly and professionally as James Ellsworth has become aware of a number of baseless allegations. Mr. Morris has the utmost respect for women and categorically denies these inflammatory and despicable accusations. Bates & Garcia, Attorneys at Law

— James Ellsworth (@realellsworth) November 16, 2018
The underage girl, Kenzie, later shared a video where she opened up about this incident and said the following:
"He is a celebrity, so obviously he's going to bring an attorney into this, but my family and I are considering pressing charges."
Ellsworth was scheduled to work a Big Time Pro Wrestling event in Raleigh, North Carolina, but he was told to leave when he arrived at that event due to these allegations.
Following these allegations, Ellsworth also got fired from Grim's Toy Show on YouTube:
Guys thank you all for the concern be assured we feel the SAME way. We will no longer have Ellsworth as part of our youtube show. More information here: https://t.co/Tk6LyFG3pR https://t.co/PTRddXb3Dh

— GTS GRIM (@GrimsToyShow) November 17, 2018
After losing a lot of work on the indy scene, Ellsworth has finally issued a statement where he noted that his legal team has found concrete evidence of his innocence.
Below is the statement:
"Recently, allegations of misconduct have been lodged against me which I categorically deny. I never have, nor will I ever engage in any activity that could be deemed as inappropriate or disrespectful.
My delay in publicly commenting on this situation was based on the advice of my legal team which has just completed a thorough investigation. My attorneys have pinpointed a trusted witness who is willing to testify on my behalf.
In addition, they have uncovered concrete evidence that supports my innocence and proves that without a shadow of a doubt the social media accounts alleged to be mine are fake and the messages from the account were fraudulently created without my knowledge or consent.
My only hope is to restore my reputation as I, along with my family, friends, and supporters have suffered because of a social media stunt devised to end my professional wrestling career.
My team and I are prepared to pursue legal action against any party that persists with the promotion of these lies."
Thanks for the love and support .. pic.twitter.com/BuFXPMu907

— James Ellsworth (@realellsworth) November 29, 2018