• ON THIS DAY IN ECW HISTORY (June 3, 1998) – ECW Hardcore TV
On this day in 1998, Paul Heyman's Extreme Championship Wrestling aired another episode of their weekly TV show 'ECW Hardcore TV'.
You can find the card below:
– Full Blooded Italians vs. Blue Meanie & Super Nova
– Rob Van Dam vs. Lance Storm
– The Dudley Boyz vs. Tommy Dreamer, The Sandman & Spike Dudley
• Jaxson Ryker Goes Private On Instagram After 'Soul Man' Photo Comes Out
Jaxson Ryker of The Forgotten Sons has been in trouble lately due to his stance on the 'Black Lives Matter' movement.
The timing for his tweet in favour of USA President Donald Trump didn't make many people happy, and then him calling the movement garbage in a Facebook post just made things worse.
Another post of Ryker has been brought up by a fan which shows him cosplaying as Soul Man.
You can check it out below: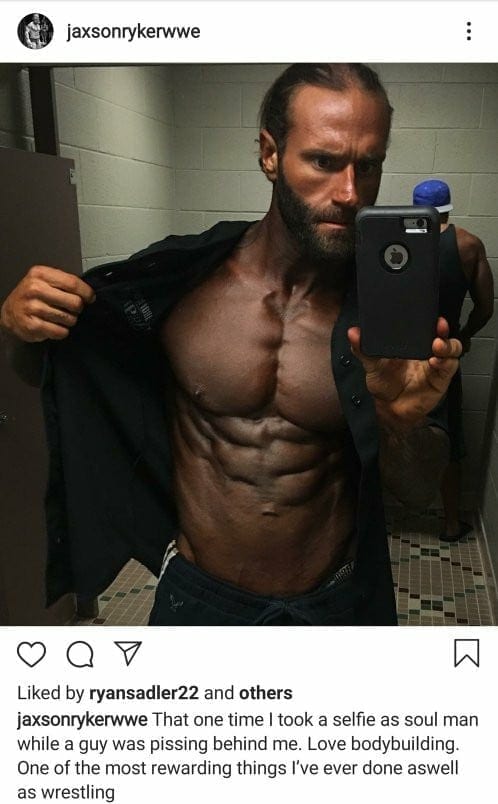 "The one time I took a selfie as soul man while a guy was pissing behind me. Love bodybuilding. One of the most rewarding things I've done as well as wrestling."
Ryker turned his Instagram account from public to private after a fan shared a screenshot of his post on Twitter.
Soul Man was a movie released in 1986, where a white man took tanning pills so he could pretend to be black and get a scholarship at Harvard Law School, which was available to black people only. It was highly criticised at that time.
Also Read: Donald Trump Jr. Responds To WWE Wrestler Jaxson Ryker