• ON THIS DAY IN WCW HISTORY (November 17, 1990) – WCW Power Hour
On this day in 1990, Ted Turner's World Championship Wrestling aired an episode of their weekly TV show 'WCW Power Hour'.
This episode featured pre-taped matches & storyline segments on the road to the 'WCW Starrcade 1990' PPV.
The card can be found below:
Terry Taylor vs. Tony Burton
Doom vs. Dave Diamond & Lynn Fields
Wrestling News Network With Gordon Solie
Interview w/ Ric Flair And Arn Anderson
Promo By Black Scorpion
Promo By Sting
Interview w/ Paul E. Dangerously
Lex Luger vs. Rip Rogers
A Vignette On Paul E. Dangerously's New Wrestler
Promo By Lex Luger
The Master Blasters vs. John Earnst & Scott Allen
Big Cat vs. Tommy Angel
Running Of The Gauntlet Match 1: Rick Steiner vs. Moondog Rex
• Jim Ross Says Tony Khan Saved His Life
During a recent edition of Grillin' JR podcast, WWE Hall of Famer & current AEW commentator Jim Ross talked about AEW giving him a direction in life and he credits AEW President Tony Khan for that.
Below is what JR said:
"I love to travel. Tony Khan saved my life, I believe that. Because I like getting up now and going somewhere. Every Tuesday morning I'm up at 4 or 5 o'clock at the latest to catch a plane, first flight out, boom I'm going to the city to have our production meeting on Tuesday night and then our show on Wednesday. So I got a direction now and a destination."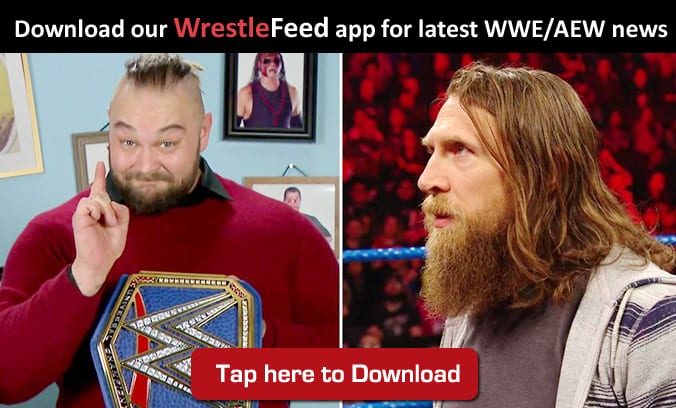 • Lance Storm Jokes About Rusev-Lana Storyline
Lance Storm will soon return to WWE as a producer and below is his Twitter exchange with Rusev:
2 weeks away from my biggest career/life change in the last 15 years. 14 days from now #SWA will be closed, 15 days from now I'll be heading back out on the road. There is good and bad to both but I'm actually quite excited about what lies ahead.

— Lance Storm (@LanceStorm) November 15, 2019
There is no bad in WWE https://t.co/PxTdCC17wB

— Rusev (@RusevBUL) November 16, 2019
Really? I've heard some guys there will try to sleep with your wife. That can't be good. https://t.co/JdelsRmTQm

— Lance Storm (@LanceStorm) November 16, 2019
WATCH: Sasha Banks Gets The Finger Down There On RAW: