• Joey Ryan Files Multi-Million Dollar Lawsuit Against Women Who Accused Him Of Sexual Harassment
After allegedly sexually harassing over a dozen women, former IMPACT Wrestling star Joey Ryan has decided to sue 3 of those women who accused him of harassing them.
The 3 women are:
– Priscilla Kelly
– Natasha Loxton
– Olivia Hasler
He filed a multi-million dollar lawsuit in the United States District and Central Court. Ryan is claiming that the women made false allegations against him, which damaged his reputation and his livelihood.
His own wrestling promotion, Bar Wrestling, closed down a couple of months ago, and he was also fired from IMPACT Wrestling soon after the accusations against him surfaced online.
HeelByNature shared a court document in which he claims that he faced the damage of up to $20,000 per month by losing income from live event bookings, merchandise, Twitch, Cameo and Patreon.
Ryan wants financial compensation from those who he claims to be "false accusers", and also wants any such claims made against him on any social media platform to be deleted.
In an update from PWInsider, Ryan filed a second lawsuit against a woman in California in the City of Los Angeles Central Judicial District in which he accuses her of defaming him on Twitter by accusing him of sexual harassment.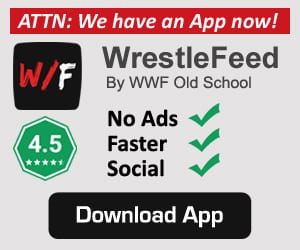 • Old School Wrestling Veteran Celebrates His Birthday
Old School Wrestling Veteran Les Thatcher (Real name: Leslie Malady) celebrates his 80th birthday today.
Les Thatcher wrestled for various territories during the 60s & 70s, such as Jim Crockett Promotions, Championship Wrestling From Florida & Georgia Championship Wrestling.
In 1967, he became "NWA Rookie of the Year" and then went on to win several championships, such as the NWA Tennessee Tag Team Championship, the NWA Southern Tag Team Championship and the NWA Mid-America Tag Team Championship.
HAPPY BIRTHDAY LES THATCHER!